Pokemon Detective hits theaters!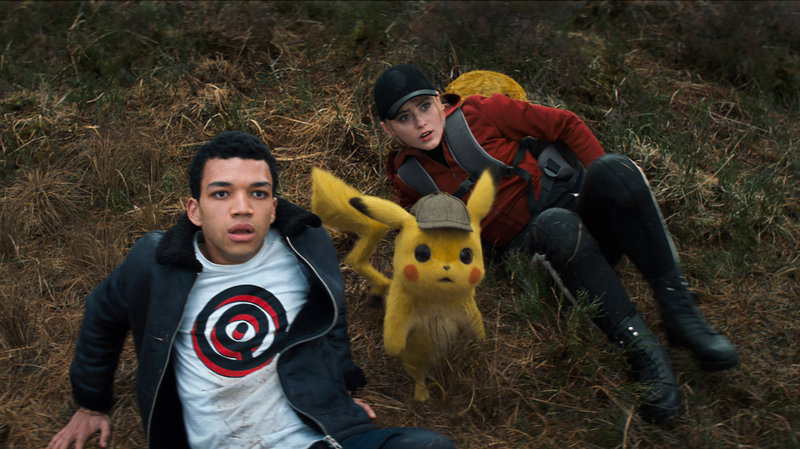 Pokemon Detective Pikachu is about a 21- year-old named Tim Goodman whose dad, an ace detective, goes missing. Tim is soon accompanied and befriended by a Pikachu who he can hear talk and who wants to help solve the disappearance of Tim's dad.
Pokemon Detective Pikachu brings comedy and nostalgia to the big screen. Along with this, the film also contains pretty good emotions and actors. Yet, it falls behind on plot development.
For instance, the film is filled with comedy that induces laughter in both fans and non-fans of the original card game and television show. However, as most would say, the comedy was more tailored for the fans of Pokemon.
Also, the emotions in the film kept people rooting for the Tim and Pikachu duo. The audience can see the characters' low and high points. Within the low points, the audience can feel the sadness of each character. The high points of the characters were also developed well enough for the audience to feel the happiness of each.
Emily Allen, a student at SLHS stated, "I enjoyed Pokemon Detective Pikachu. The comedy was funny for both fans and nonfans and kept most of the audience engrossed. Ryan Reynolds was a great pick for Pikachu. If I had to pick which part of the film was my favorite, it would definitely be the end."
Yet, on one hand, the plot throughout the film wasn't really thought out as some people would say.  It seemed like the director focused more on the script and the actors than the actual plot. At first look, it may keep some fans and children engrossed because of the nostalgic appeal, but once a true fan starts to think about why everything starts to happen, they can see that the film is just cheap and needs to be re-thought.
On the other hand, the actors that the director picked for the film were great picks. Reynolds, who plays Pikachu, is really amazing throughout the film. He keeps the audience laughing and entertained throughout the entire film. Justice Smith, who plays Tim Goodman, also does an amazing job as his character. He shows great emotion and proves to the audience that he can keep them entertained.