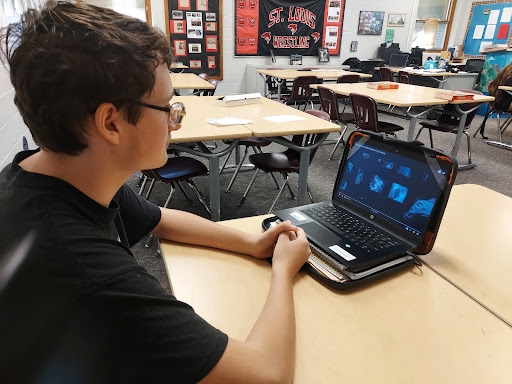 The Five Nights at Freddy's movie comes out in theaters Oct. 27, 2023, before Halloween, and is a movie based off of a game created by Scott Cawthon by his imagination.
This movie features six animatronics from the games. The movie is based on the games created by Scott Crawthon: Five Nights at Freddy's and Five Nights at Freddy's 3. The six animatronics are Springtrap, Golden Freddy, Freddy, Bonnie, Chica, Foxy, and Chica's cupcake. These animatronics were kids killed by William Afton, who was wearing a Golden Freddy suit and then stuffed the kids inside animatronic suits. He was later turned into an animatronic himself, known as Springtrap.
Springtrap wasn't fully turned into an animatronic, though. He's twisted because this was a damaged suit. The spring locks in the suit didn't work all the way and people can still see parts of his flesh through the suit.
Skylar DuBois-Kleinhans said that he is very excited for this new Five Nights at Freddy's movie to come out, and he's practically jumping with excitement. He's going to see the film as soon as it comes out in theaters. DuBois-Kleinhans also said he can't wait to see how the creators made it. He's also excited about how they use these animatronics.
The movie is going to be rated PG-13 and is a horror movie. If one watches any of the Five Nights at Freddy's movie trailer, one could see why it's a horror film. One cool feature of the film is the use of real robots for production.