Sharks IVD compete at Kettering University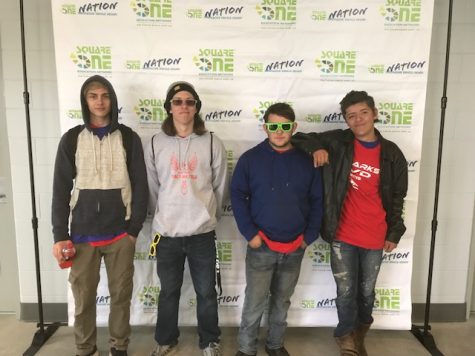 On Saturday, May 11, Sharks IVD traveled to Kettering University for a competition. Placing third with a top speed of 54 miles per hour, was a group consisting of Caleb Noack and Zach Mozola. Group two, which consisted of Andrew Davis and Jacob Whitehead, came in not too far behind with a top speed of 51 miles per hour.
"This year's competition went fairly well. We improved in all aspects from last year. We had some mechanical issue that the group had to work through as the day progressed," said Mr. Burleson.
The abbreviation IVD stands for innovative vehicle design. The purpose of IVD is to help introduce students to many different careers that relate to the auto industry. The club uses the STEM system, which is science, technology, engineering, and math, to help students build and design a vehicle that will perform and compete at a high level.
Burleson also said that besides having the weather not cooperate, the only thing he would have changed about the competition was how many members were in attendance. He said that a few more students definitely would have helped a little bit. Seeing how Sharks IVD currently only has seven active members, they are on the lookout for new members next year. If you are interested in auto mechanics, then this might just be the extracurricular activity for you.