JV Football falls to the Yellowjackets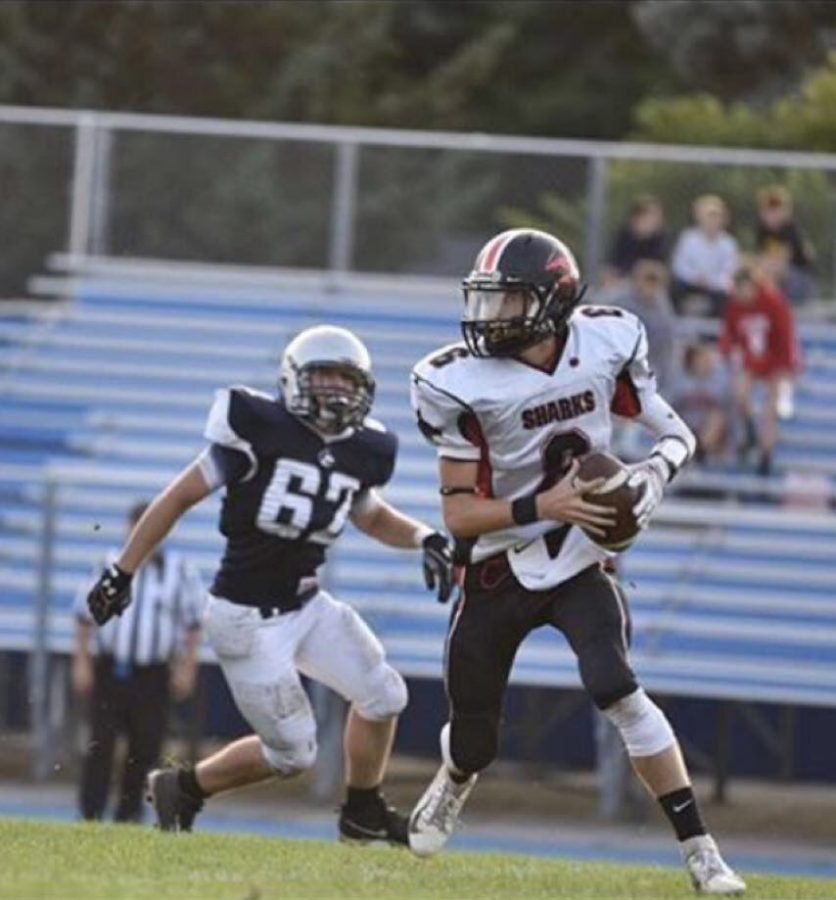 The St. Louis High School JV Football team lost to Ithaca on Thursday, Oct. 4, at Ithaca's home field. Cade Pestrue stated before the game, "We need to stay focused on the objective at hand: catching dubs. We need to focus on getting our blocks and executing our plays to perfection. I'm excited and hopefully we win."
The Sharks fought hard against their conference rivals but fell with a final score of 30-0. The team now stands with a solid 5-2 record, only falling to Ithaca and Hemlock. The JV team is now looking on towards next year and hoping they will be able to overcome the Yellowjackets.
Sophomore Andrew Taipalus said, "It would mean a lot to our community if we beat Ithaca." The JV team took a rough loss, but they stood their ground the entirety of the game and pushed back all the way until the end. The team has been very solid all year and is looking forward to the last two matchups: St. Charles and Breckenridge.
James McDonald said, "I feel really good about our team. There were some games that we didn't play well but surprisingly won." Hopefully they can pull away two more wins and end with a great 7-2 record.
Blake Siefka stated, "Our outcome of the Ithaca game is a good representation of how we played. We were flat, nobody was hyped, and we failed to play as a team. It's just a hiccup in our season, and we won't disappoint against St. Charles."