WWE and its popularity among our students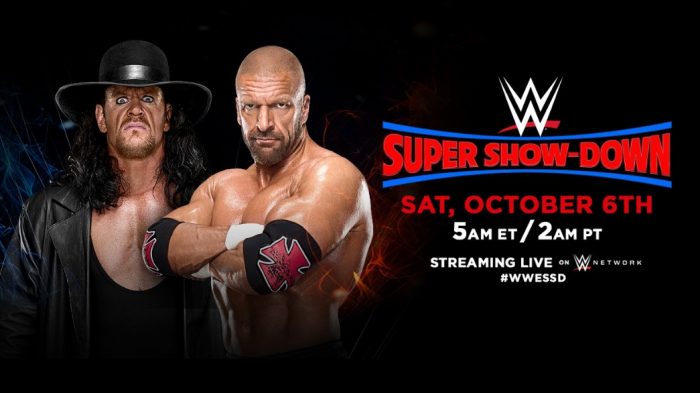 World Wrestling Entertainment–millions of viewers watch it weekly–especially a lot of St. Louis students. W.W.E is one of the many St. Louis student favorites. The only question is, who is ready for WWE Super Showdown?
Super Showdown will happen on Oct. 6, 2018, at the Melbourne Cricket Ground in Melbourne, Australia at 6 pm AEST (4 am EDT). Some of the biggest events include:
In WrestleMania 28 Triple H and The Undertaker went head to head as a main event, this year they will be at it again at Super Showdown.
The Shield has always been a mighty force but this year at Super Showdown they have to face another powerful force equal to them. The three that will be fighting against The Shield will be Braun Strowman, Dolph Ziggler, and Drew McIntyre.
This year in Super Showdown, two monsters are going to face off in the ring. AJ Styles and Samoa Joe will wrestle for the W.W.E Championship belt.
During Hell in a Cell, a match between Becky Lynch and Charlotte Flair was released to go down at Super Showdown. These two will be facing off for SmackDown Women's Championship.
These are just a few of the matches taking place during Super Showdown. When asked if they are excited for The Super Showdown an anonymous source replied "Yes, I am super excited! Dean Ambrose is the best Wrestler of all time!"  
Most Students replied that Dean Ambrose or John Cena is their favorite wrestler of all time. When asked who their favorite wrestler is Devin Krautheim screamed "JOHN CENA!" then continued to do the theme song.
Even some teachers love W.W.E. Mr. Kuhn immediately yelled out " Ricky the Dragon Steamboat" without blinking an eye.
With so many students and teachers that watch W.W.E, some wonder how long it will take for W.W.E to die out or if W.W.E will keep getting bigger and bigger?