New digital all-state display!
Scott Hemker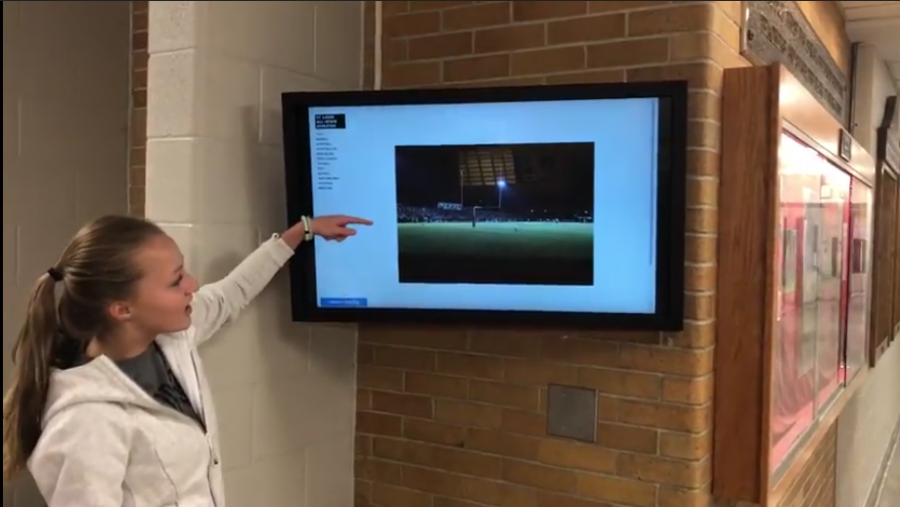 A new digital all-state display has recently been brought to St. Louis High School to recognize all former all-state athletes from SLHS.
"All a person has to do is walk up to it and touch it to interact.  They can select the sport and then use their finger to scroll through the list of athletes.  Currently we have our All-State athletes listed by sport. It's an ongoing project that has been taken up by some of Mr. Goward's business students," said Mr. Hemker.
This new and convenient piece of technology will be accessible during the school days and any evening events. The digital all-state display highlights sports and a large amount of research has been put into this project. The school district wanted a way to provide recognition for these hard-working athletes, and found a creative and beneficial way. The display saves wall space, minimizes future costs, and can be viewed anywhere at any time.
This project wouldn't have been possible without The St. Louis Technology Foundation who funded $3,000 all together. Additionally, Mr. Goward and some of his business students have been working on building the website since the middle of last school year, and it has definitely paid off.