Fortnite season 6 is finally here!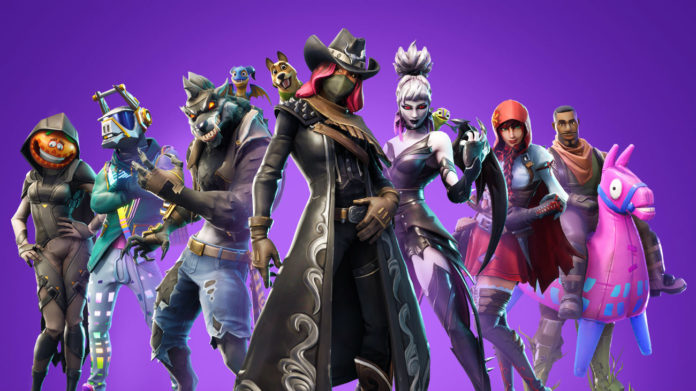 Fortnite season six is finally here! Since the new update, there has been a lot of changes. The changes include: New skins, new gliders, new emotes, changes to the map, new companion backpacks, and some nerfs and buffs to guns.
This season came with a lot of hype and it surely proves that it is better than season five. "I think that season six is great! Epic Games out did themselves and this season should bring back some of the gamers that lost interest back in season five, especially since it is Halloween based," said Alex Davis, a Fortnite fan.
Some of the new new skins are: Calamity (Wild West six staged skin), Dusk (vampire type staged skin), Nightshade (Tomatohead skin but a pumpkin head instead of a tomato and a black outfit), Dire (Werewolf six stage skin),  Dj Yonder (llama skin), and more.
New emotes include: "Bang emoticon," "Regal wave," "Battle bus emoticon," "GG emoticon," "Plunger emoticon," "Tomato," "Running man," "Fancy tomato," "Slitherin'," "Flamenco," "Clown emoticon," and more.
Map changes are as follows: Loot lake is no more. The center house is lifted from the ground and is now hovering with the cube on the bottom of the building creating a vortex going upward. The floating house is traveling to each anti-gravity zone and picking the ruins back up. Where the anti-gravity zones were are now dark decaying ground with Shadow Stones Stones that you pick up that turns you invisible and makes you faster than normal. Yet players cannot pick up any items and cannot shoot until they are out of this form). There is a an underground bunker under the middle of Wailing Woods. There is also a new castle at Haunted Hills.
Epic Games has added companion backpacks to their collection of backpacks. These backpacks have little animals that will react to each situation you are in. The companions are a lizard, a dog, and a dragon.
In terms of shotguns, all shotguns have been nerfed. "Bounce pads," "Impulse grenades," "Suppressed smg," and the lmg have all been taken out of the game but gamers can still get them in Playground.
Additionally,  Epic Games have fixed most of the bugs in the game, which made the game less laggy and glitchy. They also buffed smg's to do more damage and shoot faster.
Surely Epic Games has proven they can still come up with ideas that will keep Fortnite in the running against other games. With this season being Halloween based and Epic Games coming up with bigger and better ideas each season, people have to wonder, how long can Epic Games keep this up?