Cross Country takes a win at Hemlock TVC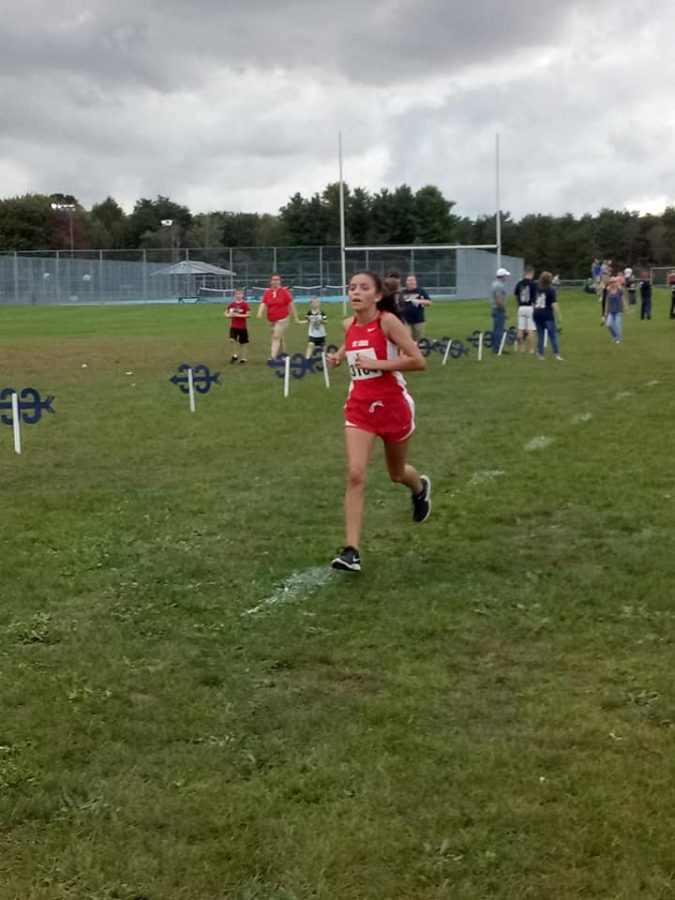 St. Louis Cross Country competed Tuesday Sept. 25, at Hemlock High School, and absolutely dominated the competition. Mikaila Borie said, "I think both teams did well and fought hard even though the course was really curvy and hard to run on."
The lady Sharks took first with a team score of 32. Libby Munderloh came in second place with a time of 19:28.80 to lead the sharks, and Mikenna Borie was right behind her at third place with a time of 20:04.91. Coming in seventh and eighth place, respectively, were Brooklyn Filipiak (21:33.83) and Mikaila Borie (22:18.71), and Sela Delgado sealed the win by coming in 12th place while running 22:53.80.
The boys tied with Ithaca for first place with a score of 38, so the winner was determined on the sixth runner for each team. St. Louis' sixth runner, Alex Davis, sealed the first place finish for the Sharks with a great time of 19:27.89 while finishing in 14th place. Top runners for the Sharks were Aaron Bowerman (18:17.17) in fourth place, Joe Erickson (18:30.81) in fifth place, Austyn Rhines (18:54.80) in eighth place, Austin Aldrich (19:15.77) in 10th place, and Nate March (19:26.24) in 11th place.
Mikenna Borie shared, "I think our team competed really well, both on the guys' and girls' side. The course was a little confusing at first, but I think we all handled that very well. I was also really proud of the team's mental state throughout the entire race and how we all always push to do what needs to be done no matter the circumstances." This TVC had a tough course, but the sharks pushed through and finished on top.