New student Oleysa Mullins wrestles her way through SLHS!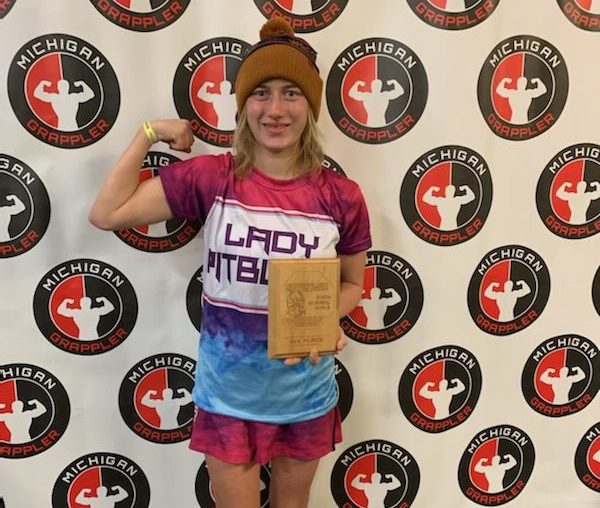 New student and freshman Oleysa Mullins made an impressive start to her school year, where she competed Oct. 1, at the Grappler Fall Classic which is hosted in Michigan where wrestlers from all over the United States and Canada wrestle. This particular classic was hosted at the Wings Event Center in Kalamazoo, Michigan. 
Mullins wrestled in the 18-and-under division in the 106-pound weight class, in which she got third place. She also wrestled in the 15-and-under division in the 110 pounds weight class and placed fourth. She placed very high out of a very loaded field. 
Mullins said, " I think I did okay but I know I could have done better, but I have to learn from the mistakes I made." 
Mullins moved to Saint Louis at the beginning of the 2022- 2023 school year. She was previously attending Saint Charles school district. 
Mullins said, " I like St. Louis a lot." 
 Mullins is a very dedicated wrestler and is going to make a great addition to the Sharks team in the upcoming winter season. 
Coach Kevin Kuhn said, " I think Olesya has the potential to be our first female state champ. She works as hard as anyone else in our lineup and is very committed to the sport. She has already been a great addition to our Shark family." 
Mullins said, " I am very excited," about the upcoming wrestling season. 
   Mullins is continuing to train and will be ready to compete in the 2022-2023 wrestling season!