FFA participates in "10 Gallon Milk Challenge"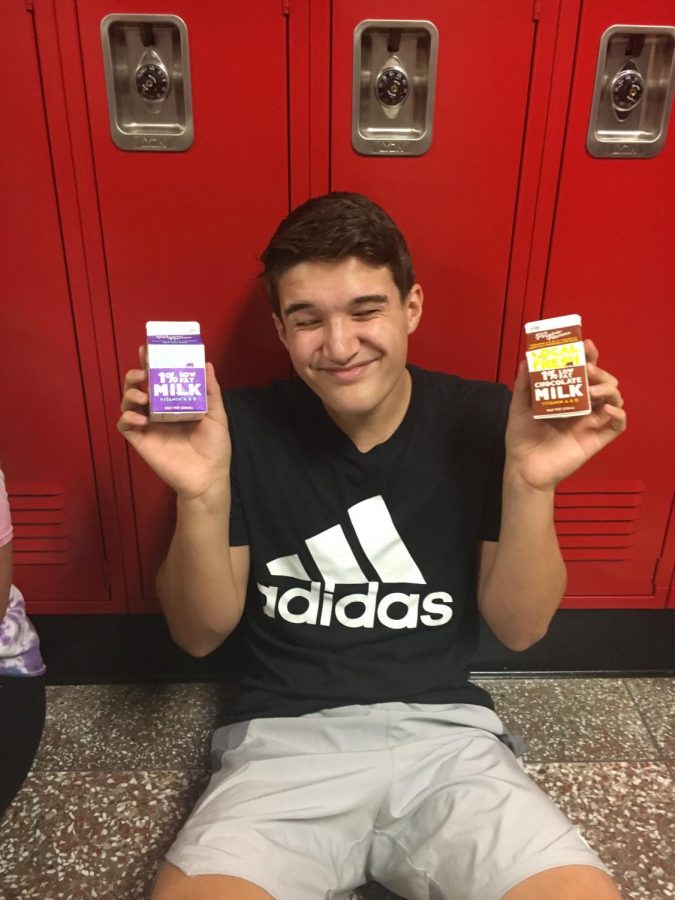 The St. Louis FFA chapter has been nominated for the "10 Gallon Milk Challenge," which is a challenge for each FFA chapter in the country to buy 10 gallons of milk to support dairy farming. The milk will then be donated to food banks, and it will assist farming across the country.
St. Louis FFA Advisor and SLHS teacher Matt Bernia shared, "Around the country milk prices are falling in the retail stores, meaning the dairy farmers are getting less profit per gallon. So the FFA organizations have come together to try to support the dairy industry by buying 10 gallons of milk per chapter, and there's 8,565 chapters in the nation. It helps the dairy industry, and it gives us the opportunity to give back to the local communities."
If every chapter in the nation can complete the challenge, 85,650 gallons of milk will be bought in support of dairy farmers. That's enough to fill over 1,000 bathtubs! Furthermore, the milk bought by the St. Louis chapter will be donated back to food banks.
St. Louis High School FFA member Faith Best stated, "We go out, and we buy ten gallons of milk, and we take it to the food center, and it supports dairy farms and helps people. I think it's definitely a good way to support the dairy industries, and it's a good way to advertise FFA."
Monday, Sept. 30, is when St. Louis FFA will head to the store to buy the milk and take it to the food bank. There is also a collection bin located in Mr. Bernia's room, AG Room 1117, if anyone wishes to donate funds for this project.