Class of 2021 tell us their plans for their future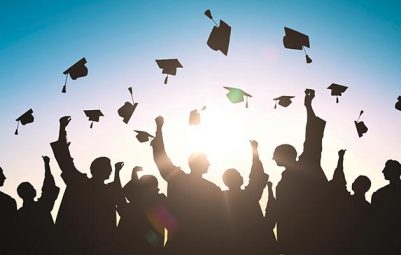 When it comes to senior year, what is the first thing that comes to mind? Graduation? College? Prom? Moving out? Whatever you think of, every other senior is thinking the same thing. Being a senior is definitely not the easiest thing in the world. Not only do seniors have to figure out their open house, but they also have to figure out what lies ahead of them when it comes to their career paths. Many students choose to go to college, while some students choose to take alternate routes such as enlisting in the military or choosing to enroll in a trade school. Whatever path a senior chooses to take, it determines his or her future and what lies within it. 
One of the most difficult decisions for seniors is choosing which path is ideal for them. They have to consider their interests and take into consideration how much money they are willing to spend for their career choices. For example, attending a university has become extremely expensive over the years. Back in 1968, college tuition for four years was around $329 per semester and nowadays, you can expect to spend around $14,000-$16,000 per semester in college tuition. Most students can acquire money from FAFSA and lower their cost of attendance, but in the end, it still doesn't cover the full amount. 
When college students graduate, one of their biggest struggles is trying to pay off their student loans. The amount of money a student has in student loans varies and they have their own individual amount they have to pay back to the university. 
At SLHS, the class of 2021 has a variety of students who are currently choosing to attend a university after they graduate. 
Keegan Honig mentioned, "I plan to go to Cornerstone University and continue my cross country and track career. I also plan to study secondary education to become an English or history teacher." 
Danielle Luft said, "I plan to be a CNA straight out of high school and then attend Baker College in the fall to achieve my associates degree. My dream goal is to become an occupational therapy assistant." 
Mackenzie Strong included, "My plan after high school is to attend Delta College to achieve my associates degree for dental hygiene. I also plan to work at Crumbaugh's farm while going to college."
Avante Taylor said, "My plan for after high school is to go to Ferris State University and get a bachelors in psychology and sociology. While I'm attending school, I'm going to be a walk on for the basketball team and try to become a member of the Ferris ROTC program."
Johnathon Starry included, "I plan to attend Mid Michigan University and get my associates degree and then transfer to a four-year university to finish my bachelors in pre-medicine."
Dilynn Everitt also mentioned, "I want to go to the University of Michigan to study pre-medicine. After I get my degree, I plan to attend a medical school to get my doctorate in order to practice medicine. I'm leaning toward the surgical field, but that's years away so I'll figure it out as I go."