Poet Amanda Gorman is making headlines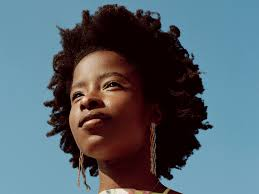 Poet, model, activist Amanda Gorman is currently one of the most popular women in U.S. history. Gorman is an award-winning writer and graduate of Harvard University where she studied Sociology.
Born and raised in Los Angeles, California, Gorman has only been writing for a few years. Her inspirational words opened doors for her to spread her poems to the public eye. Her work focuses on issues of oppression, feminism, race, marginalization, and African diaspora. Gorman was the first person to be named National Youth Poet Laureate.
Gordon was first introduced to the public when she was able to speak at President Biden's inauguration, making her the youngest poet in history to read a poem at the event. Gordon was one of the break-out stars of the inauguration, where she read a powerful poem, "The Hill We Climb," during the night of Jan. 6, hours after rioters took part in a siege of the nation's capital.
Ka'Trina Harbor stated, "She is very pretty and has an amazing sense of fashion. I have read one of her poems, and I truly think that she is very gifted. It is very inspirational to see someone work towards their passion. I hope to see her in more upcoming events in the future."
Less than a week after Biden's inauguration, the young poet signed with one of the world's biggest modeling agencies. She shared, "Fashion has so much meaning to me, and it's my way to lean into the history that came before me and all the people before me." Gordon was one of the break-out stars of the inauguration. 
Gorman also recited an original poem, "Chorus of the Captains," before Sunday's Super Bowl game between the Kansas City Chiefs and Tampa Bay Buccaneers. Gorman's poem followed musical performances from Grammy-winning artist H.E.R., R&B and pop star Jazmine Sullivan, and the Grammy-nominated country singer Eric Church. Grammy-winning H.E.R. sang "America The Beautiful," while Sullivan and Church gave an original rendition of the national anthem. American Sign Language performer Warren "Wawa" Snipe signed the two songs as well.
Miranda Strong stated, "She [Gorman] is really pretty. I heard from others that she spoke at the inauguration, and I ended up watching her give that speech, and I think that she did amazing."