Television show Bridgerton takes over SLHS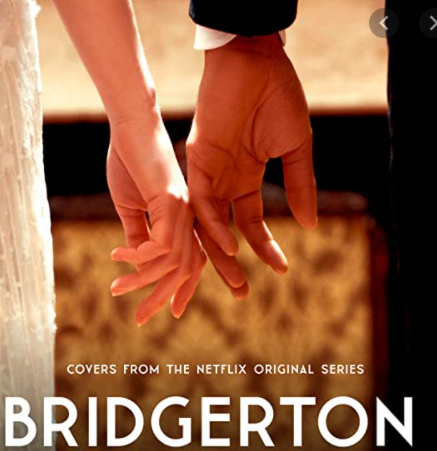 Back in the day of corsets and gentlemen, with arranged marriages and Dukes. The world was different and more formal and organized. Bridgerton is a Netflix show based on the Regency Era and the Bridgerton Family Series by Julia Quinn. The idea follows the journey of Daphne Bridgerton and Simon Basset-Hastings as they fake love to benefit both of their complications. This article contains some spoilers about the following show.
Bridgerton reached the top of Netflix's top picks shortly after its release. The show follows many families' lives including the eight close-knit Bridgerton family, the distant strict Featherington family, and Simon Hastings as they all attempt to find love. Daphne Bridgerton fights for her marriage rights as her older brother, Anthony, tries to sabotage her choices in the men. She finally has enough and finds herself in an uncomfortable situation, leaving the Duke of Hastings to rush to her rescue. 
As the episode progresses, the two arrange a ruse to convince the town they are madly in love to keep Simon safe from toppling women and help Daphne ring in better men for her. The ruse becomes too much as they fall for one another and get themselves stuck. Daphne is close to being forced to marry a man twice her age when Simon proposes and they arrange a wedding quickly.
The show is not recommended for younger nor immature audiences.  Additionally, this is something you may want to watch alone without your parents stalking everything and evaluating a three-worded line. The show contains sexual scenes and themes including brothel houses and affairs. Overall, the show is impressive and the story line is interesting, and it's highly recommended for those interested in the Regency Era.B