SLHS students obsessed with Cyberpunk 2077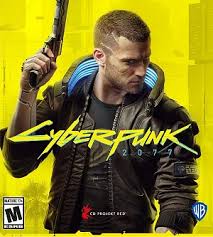 Cyberpunk 2077 is an open-world roleplaying game that allows players to modify characters. The game's initial release date was Dec. 10, 2020, with many bugs still lurking in the software. The rush of the release date resulted in quite a few bugs that need to be sorted out. The player enters the game as V, a mercenary outlaw pursuing a unique implant that is the key to immortality. 
The game is based in a fictional landmark called "Night City". Numerous weapons, hacking skills, and body-enhancing implants help get you to the top. Cam Schoenkecht said, "I am most excited for the missions of the game." The game has tons of missions to complete in order to climb to the top. "I'm not really worried about the bugs too much," Schoenkecht said. "I am mostly worried about the maps not loading due to the bugs." 
Cyberpunk has created quite a stir. Many people look forward to the game while others aren't jumping out of their socks at the idea. 
It averaged a 7/10 on Steam, although that isn't the only place you can get the game. Cyberpunk 2077 can be downloaded onto Playstation 4, X Box, Stadia, and Windows. "I'm looking forward to playing with my friends on the biggest map," Schoenkecht concluded. 
Justice Onstott said, "The game is fun. I love how customizable one's character is." Onstott said after getting the game for Christmas. "The armory is really cool, too. The YingLong Submachine is my favorite so far." 
"The bugs are bearable. They don't impede too much on the actual gameplay." Onstott confessed. "Overall, I find the game very enjoyable. I definitely recommend playing the game if given the opportunity."