SLHS sophomore Sarah Corson gains 300,000 views on her own book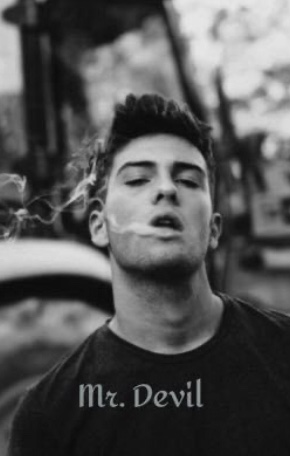 Saint Louis High School's very own sophomore, Sarah Corson, has written a book and it is off the charts. Corson's book Mr. Devil has reached #1 in anxiety, #2 in mafia, #1 in murder, #1 in forever and always, and #2 in romance on an app called Wattpad. 
Corson stated, "When I saw my rankings I cried. I was so beyond happy that it got there. I had never thought I would ever get this far in my writing." Corson was shocked and excited about her book reaching so far. Her book has hit over 303,000 views. Corson stated, "I would have never expected my book to blow up or go big like it did. I had written other stories and the most viewed I got was 36,000. Never would I have thought my book would get ranked so high or get so many views."
Wattpad is a popular app used by many book lovers and writers. Wattpad was released to the public in 2006 and has been used ever since. Wattpad has about 90 million users, and The founder is Ivan Yuen and Allen Lau. 
Corson started writing short stories in the second grade but has continued throughout her life. She first joined Wattpad in 2018. Corson loved reading fanfiction and short stories about the bands she enjoyed. Her mother knew that so she suggested she check out Wattpad, and she soon fell in love. 
Corson's book Mr. Devil has become very popular on Wattpad. Mr. DeviI is about a man named Jacob Sinclair who is feared by everyone and everything that comes into his path. A shy innocent girl named Charlotte Mack who hides from everyone and enjoys the company of food over anything else. When the two meet everything their lives are changed forever. They are polar opposites, but everyone knows the saying "opposites do attract." Corson stated, "The main character Charlie is very odd. I love how relatable she can be. My other main character is Jacob. I love how he has a soft spot for his sister and Charlie. He is mean to everyone else but not to them."
Currently, Corson is not done writing her book. Mr. Devil contains about 62 parts yet Corson keeps typing and working hard and isn't giving up until it is the best it can be. She has been writing this book for months and started around the beginning of quarantine. Once she is all done, she will go through and fix any grammar errors or spelling mistakes she has made. Corson likes to write between 10-1 a.m. This is when she has the energy and creative juices flowing. She stated, "I get my most amazing ideas around that time. My favorite place to write is in my room because I won't get many interruptions, and I can just write freely."
Corson was inspired by many things while writing Mr. Devil. She was inspired by other books she has read before. Corson writes what's she would like to read and usually loves it in the end. She loves how she can show herself and be her true self when writing. Writing is Corson's escape from the real world. Also, when Corson, writes she feels relaxed and complete. She loves how authors can influence their readers' feelings as well. She loves that authors show the true harsh reality of life.  When it comes to reading, Corson can get lost deep in a book and not be able to put it down. 
Colton Marwell, a close friend of Corson is very proud of her and is blown away at how many views Mr. Devil has received. Markwell stated, "I can easily tell that Sarah is passionate about her book because she tells me when her book passes another milestone in the number of views it received." He is very happy for Corson and is very proud of her and how far her book has come. Markwell was very surprised when Corson told him about her book doing so well, but on some level, he isn't because he knows that she is a very talented person.