Senior boys win volleybuff for the third year in a row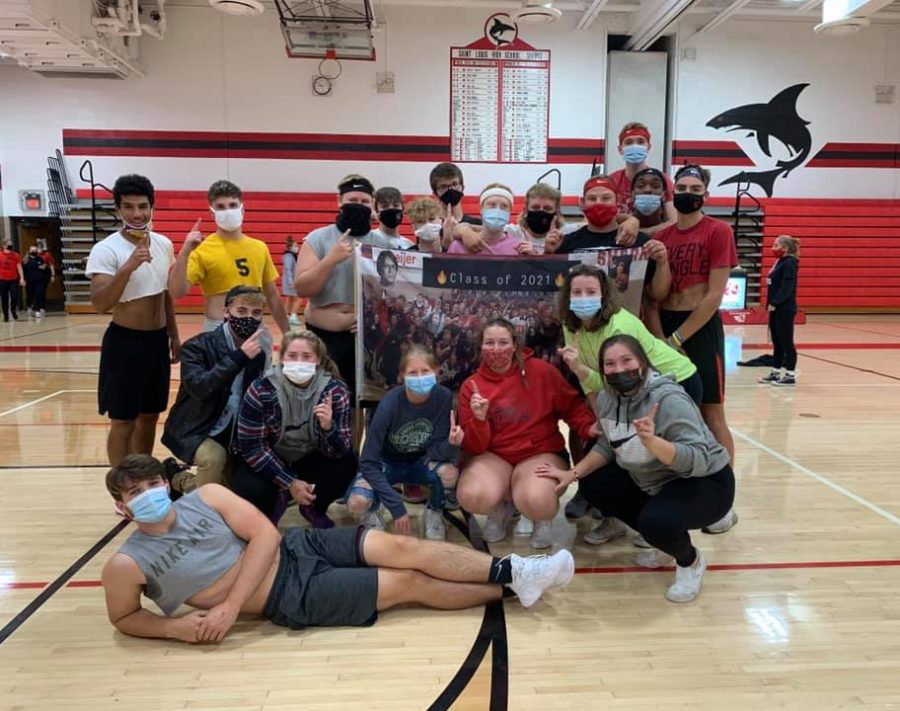 The boys at St. Louis High School had the volleybuff game, Oct 19, in the SLHS gym. One of the events that fortunately didn't change was the volleybuff game. Many of the boys were very excited about the game Tuesday night and started talking about a game plan days before the actual event. 
Keegan Honig, a senior at SLHS, stated, "We could've talked better on the court, and this would've caused less careless errors. All in all, though, I feel that we set each other up really well and communicated well considering none of us actually play volleyball." Honig was very happy about the fact that his team won every single game that night. Honig also expected his team to win so it was not a surprise to him that the seniors won. He also added, "My favorite part of the night was when we beat the juniors to take the dub three years in a row. It was a great feeling to win again, but this time as seniors." Overall, Honig had a good night and was glad he signed up to participate in the event. 
Leah Chvojka, a junior at SLHS, stated, "My favorite moment from the night was when everyone came together and followed the rules so we could have this event at all." Chvojka was at the game helping people out and helping set up beforehand. She also stayed for the entire game and although she had some responsibilities, she also had a good night. She added, "I think the players should have listened more instead of just running onto the court whenever they pleased." There were definitely a few issues when it came to patience for the night.