St. Louis students love shopping from Shein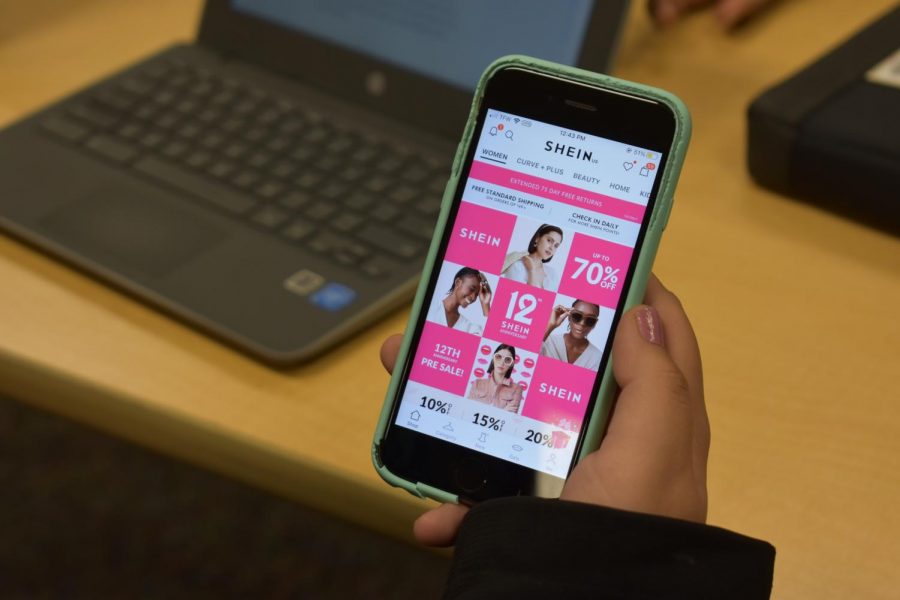 Shein is a clothing site that sells very inexpensive clothing! Shein sells clothes, jewelry, and makeup for men, women, and children, many of whom attend St. Louis High School.
The prices of the clothes have a huge range, while shirts usually range from $6.00 to $12.00, the jeans range from $22.00 to $28.00, jackets and sweaters are around $22.00. 
Izabelle Hrabal, a common Shein shopper, says that the clothes are super nice. She also says, "The clothes are very, very inexpensive!" Her favorite clothes from the website are the large graphic tees and the sweatpant shorts. She also says that she can't choose her favorite piece from the site because she loves everything. She highly recommends Shein entirely because of the unbeatable prices. 
Korah Honig, another shopper, says that she has bought bucket hats and hair clips. She also says, "It's great if you want clothes that are cheap. Some things are a little cheap looking, but it's pretty good considering how inexpensive it is." She also highly recommends it and loves the packaging it comes in. 
On the other hand, Katy Medium from "ToughNickel," "It can be risky to order clothes online from Asian sellers. You're usually waiting a long time and you might spend a lot on shipping only to receive really awful clothes you can't even wear." She also says the sizing is inconsistent and some of the clothes don't match the description. She also says that returns are only allowed in select countries. Finally, she says that she only bought two items that she wasn't completely satisfied with. 
However, Shein is a great shopping site for inexpensive clothes and other accessories, but it can be a little risky.