SLHS students are excited for fall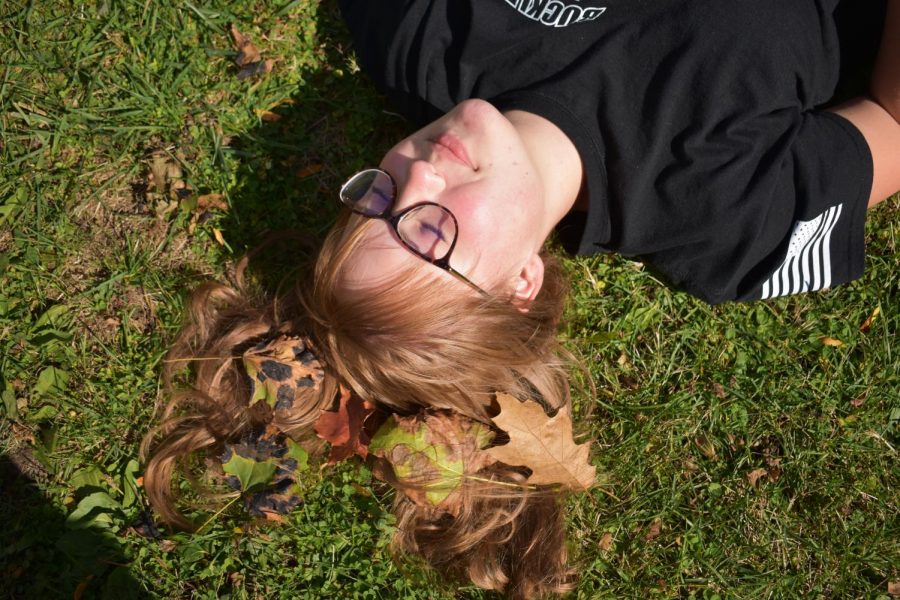 Fall is finally here! As the air turns crisps and leaves change color, people rush out to do many fall activities with family and friends before winter comes. There are many things to do to celebrate the fall season, but which ones are the most popular and the best things to do?
According to Jamie McLeod, a writer for Farmers Almanac, some of the best things to do during fall are going apple picking, jumping in leaves, going for a hike, and going to pumpkin patches. Also according to Elissa Sanci, writer of 40+ Fall Activities  Every Family Should Have on Their Autumn Bucket Lists, there are many fun and popular things to do in fall like going to going on color tour, having bonfires, watching spooky movies at home, and going to football games. However, taking photos is another big activity that many people do in the fall. There are many pumpkin patches in Michigan like John's pumpkin farm in Bay City. For those who don't know what a color tour is, it's a long road with trees on either side that are undergoing a color change. Many people drive roads in Gaylord, Michigan to see the leaves change in the fall. A popular cider mill in Michigan is Uncle John's Cider Mill that is located in St. Johns. 
Phoenix Shaw, a sophomore at St. Louis High School, believes the best fall activity is taking pictures. Other things she loves to do during fall are going to haunted houses and watching scary movies. Shaw stated, "My favorite thing about fall is when the leaves change colors, and it is the time of the year where everyone wears sweaters." Her favorite fall memory is going to Uncle John's Cider Mill with her friends. One place Shaw goes is Anderson and Girls. When she thinks of the fall, she sees the leaves turning from forest green to an auburn red to burnt orange. Her favorite spooky movie is Halloween. Her favorite outfits to wear are a sweater, jeans, and her Air Forces, or leggings, a sweatshirt, and also her Air Forces. 
Another sophomore who really enjoys fall is Jacie Burnham. Burnham believes the best thing to do in fall is going hunting or going to a cider mill. Her favorite thing to watch during the fall season is 31 nights of Halloween. Burnham stated, "My favorite fall movie is Hocus Pocus because it's a classic, and I watch it every Halloween with my family." This is where a tv network Freeform, for example, plays 31 days of spooky Halloween movies in the month of October. Fall is Burnhams favorite season because it's not too hot or too cold, and it's also because it's officially flannel season. In the fall, her to-go thing to wear is jeans or leggings with a flannel or a sweater. 
Dominick Girard, a freshman, at SLHS favorite thing to do during fall is jumping in big piles of leaves. Also, he joys walking around town to see all of the leaves change from a bright green to burnt orange. Girard states, "Fall is my favorite season because it's nice and chilly but still sunny." He enjoys going to Terror on 27 and baking. He spends his fall with family and friends. He also likes pumpkin-flavored things and watching Halloween movies. His favorite movies to watching during the spooky season are The Nightmare Before Christmas and he also enjoys Monster House.