Senioritis has taken a hit on the seniors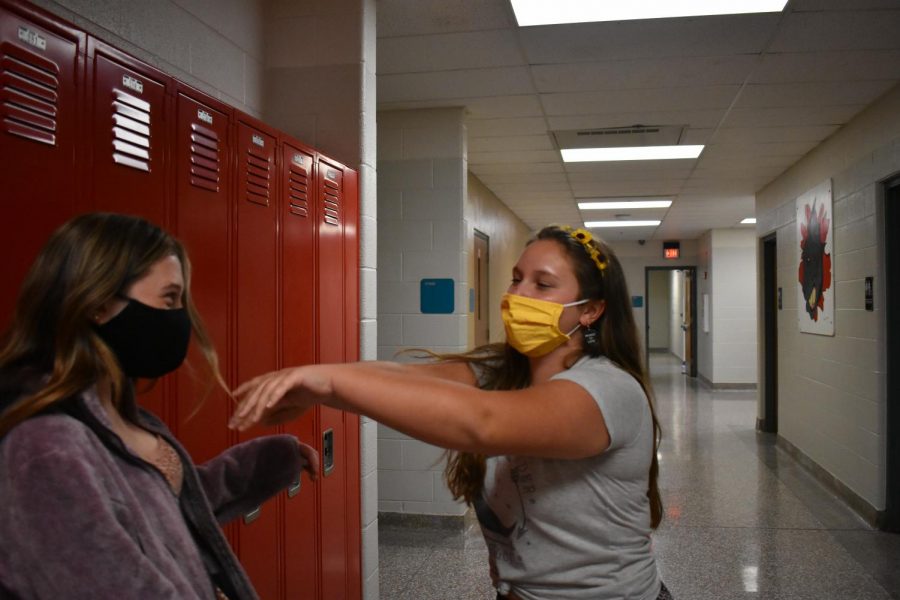 Many seniors at St. Louis High School have already lost their perfect attendance record only three weeks into their last year of high school. Many are late to their first hour to get coffee and some have just lost the motivation to come to school at all knowing the end of their high school career is so close.  
Matt Haag, a senior, said, "Honestly, the thing I'm gonna miss most about high school is gonna be cross. I feel we have a really great bond, and I enjoy all the practices we have." Matt is on the JV cross country team and this is his seventh year in a row running cross country. Haag also stated, "For the rest of the year, I'm looking forward to school in general I suppose. School is kind of nice when you think about it. No huge responsibilities except for the occasional big project you're assigned." Matt is also involved in a lot of different extracurricular activities such as steel band, jazz band, marching band, and concert band.
Dilynn Everitt, a senior, added, "I think it kind of depends on what you mean by senioritis. The first couple weeks of school I was in this phase where I really did not want to do anything school related, but it wasn't like, 'I'm a senior, I'm too cool to do this stuff.' I was just so tired and not adjusted so I guess it depends on your interpretation." She continued with, " I'm going to miss some of the people I'm in school with. Obviously, we can still be friends but I'll miss seeing them every day and making new memories with them every day." 
Just because senioritis hasn't hit all seniors it doesn't mean it won't in the future. The Shark Scene promises to check back on the status of the seniors around the end of the first semester to see how they're handling exams.