Fall brings sweater weather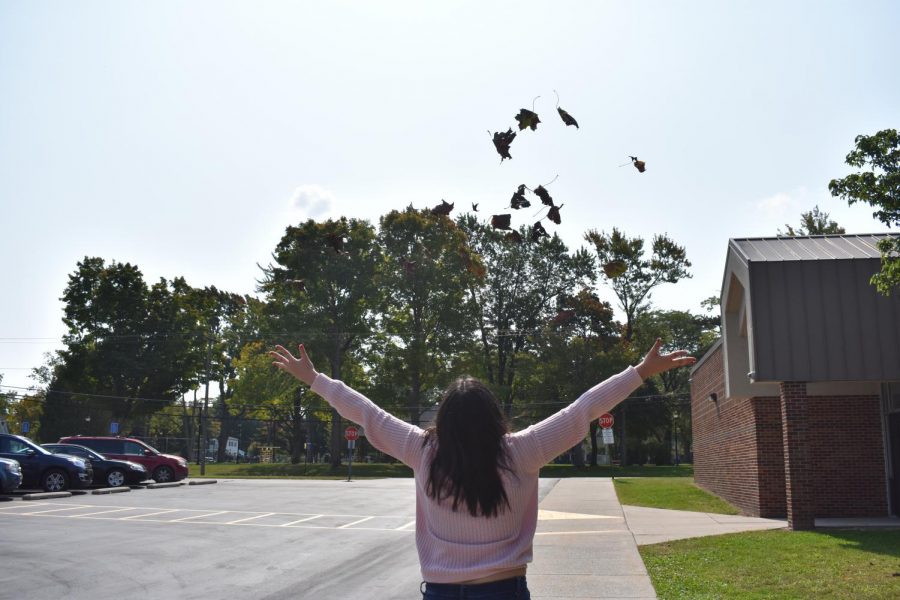 Say goodbye to summer and hello to fall. Let's see what weather trends have in store and what new seasonal change has to offer.
It's no secret that the weather temperatures have dropped in the past few days. According to Long Range Weather, "Winter will be warmer than normal, with above-normal precipitation. The coldest periods will be in early December and early to mid-January, from late January into early February, and in late February."
 With fall coming, there are certain trends that show up, such as trendy sweaters. Specifically, sweatshirts, Cardigan, Hoodie, Thermal, Poncho, Pullover, Pullover, Jumper, Cape, and Robe. 
Danielle Thelen, a Sophomore, stated "I like the cold weather. I'd prefer cooler weather over warm weather because I don't like the feeling of being hot. Even though summer clothes are pretty, fall clothes are very comfortable."
With the cold weather coming in, many students have to wear warmer clothing compared to the clothing for summer. Miranda Strong, a sophomore, stated "I think the cold weather is better than hot weather. When it's cold I usually wear a sweatshirt. I love the fall because I can dress more comfortably, unlike the summer."
According to Sophie Broudreau, A weather specialist, "Winter will make its ever-anticipated appearance in Michigan in just a few short months, leaving us vulnerable to chilly temperatures and less-than-ideal weather conditions. While winter in the Great Lakes State often brings snow to the region, weather experts at the Farmers' Almanac have made some unique predictions about the upcoming season."
Evelynn Gutierrez, A sophomore at SLHS, stated, "I hate the cold weather. I would much rather prefer warmer over cold weather. Even though Winter clothing is more comfortable, I prefer warmer weather."