Dunkin' Donuts releases The Charli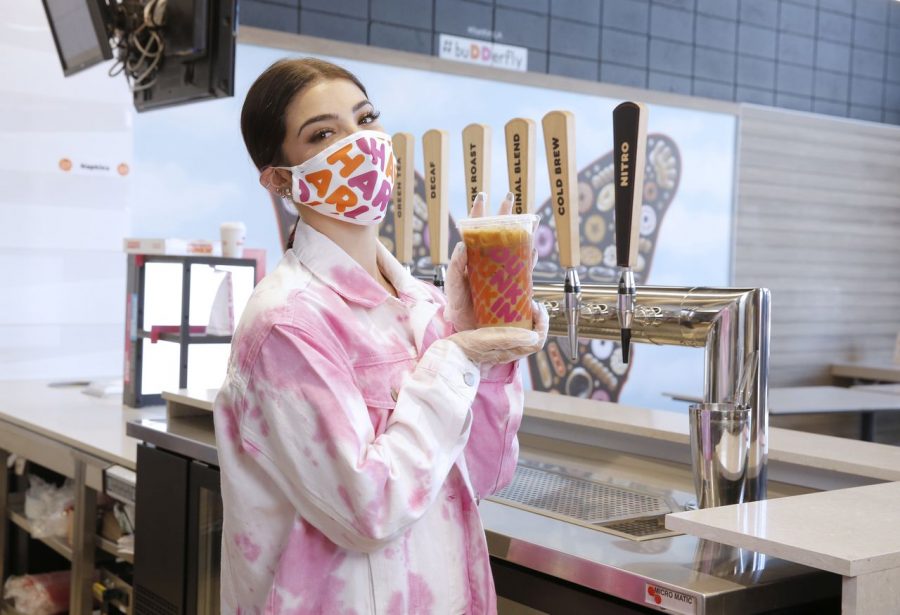 Sixteen-year-old megastar Charli D'Amelio has been famous for a while. She was a competitive dancer for quite some time before she started her social media career. She first started after she uploaded a dance video called "The Renegade" on TikTok; as time went on, she joined TikTok's Hype House. D'Amelio quickly rose to fame as she became the first TikTok star to play in the Super Bowl.
D'Amelio's fame grew to the point Dunkin' Donuts labeled her go-to drink, cold brew with whole milk, and three pumps of caramel swirl, The Charli. The drink got incredibly popular as the company and D'Amelio teamed up to put up a contest for fans to get Dunkin', which is great considering the company was trying to stay in business during the pandemic.
D'Amelio took over Dunkin's social channels starting in September so fans can follow along throughout the month to catch exclusives from her content. Dunkin will also give fans the chance to show off their Charli-approved moves on TikTok to an original song inspired by The Charli.
Many people have tried the drink and posted their reaction with the hashtag The Charli Drink on TikTok. Many other people have done this on many social media platforms such as Instagram, Youtube, Snapchat, and Twitter. All reviews stayed positive for the most part, so it's something coffee lovers should definitely consider ordering.
All in all, Charli D'Amelio has really worked her way up to the top with 88.1 million TikTok followers. She is an amazing influencer and dancer. I personally believe she deserves these milestones.