The Office is being removed from Netflix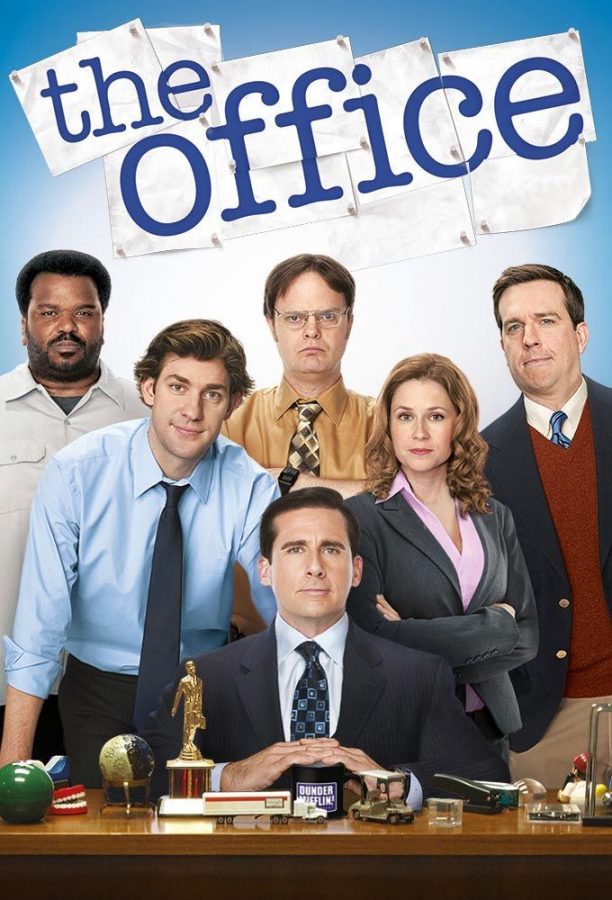 The National Broadcasting Company's famous television show, The Office is sadly being removed from Netflix at the beginning of next year. The Office is a sitcom television series that is based on the everyday work life of the employees of Dunder Mufflin. Dunder Mufflin is a paper sales company in Scranton Pennsylvania. The Office first aired March 24, 2005. It lasted a total of nine seasons ending in 2013. The Office was based on the British comedy also known as The Office By Ricky Gervais. 
The Office has captured the attention of a lot of students and staff at St. Louis High School. The news of The Office being removed has left many students struck with disappointment. The Office will, however, be available on NBC's new streaming service, NBCUniversal. 
One sophomore who enjoys watching The Office is Kiersten Wenzlick. Wenzlick has watched this show since she was little. Wenzlick feels very upset and confused about why The Office is being removed. Her dad always had it on T.V. so she would sit down and watch it with him. Wenzlick stated, "My favorite character has to be Jim Halpert because of all the pranks and how funny he can be." Her favorite duo in the show is Jim and Dwight Schrute because they are hilarious together. If Wenzlick had the opportunity, she would keep in on Netflix because she has watched it all her life and she really enjoys it. 
Another sophomore is Alex Hardy. Hardy has just started watching The Office, but it is already one of his favorites. Hardy stated, "I feel like Nextflix removing The Office is stupid because I feel as if The office really benefited Netflix and it made money." Hardy decided to watch The Office because he was getting bored during the quarantine. His favorite character is Stanley Hudson because he's grumpy and he's just so stubborn. Hardy's favorite duo is Jim and Dwight because they also mess with each other. In the end, they have a real and honest friendship. Hardy is going to try to rewatch the series before it is removed. Hardy also stated, "If I could keep The office, I would because I want to be able to rewatch It as many times as I please."