Girls' golf competes at Hidden Oaks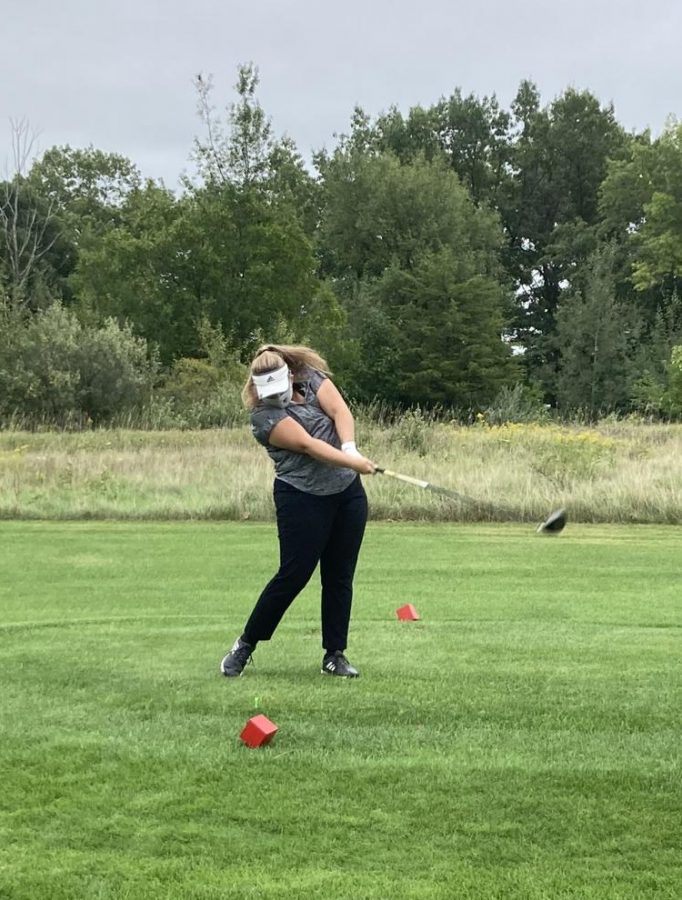 The St. Louis Girls' Golf Team attended a TVC Jamboree Wednesday Sept. 9 at Hidden Oaks Golf Course.
Coach Andrea Biehl stated, "Skylar Rodriguez has been bringing in consistent scores all season and had a good round yesterday as well. She shot a 51. Josie Schrot also had a good round, especially for a freshman. She shot a 58." Skylar Rodriguez, Chloe Baxter, Josie Schrot, and Natalee Hoyt all attended this meet.
Rodriguez, a senior on the golf team, stated, "I did okay at the meet on Wednesday. I shot a 51, which is not that bad but also not my best. There is something that you can always work on, but on Wednesday my putting could have been better. As a senior, I am sad that this is my last season because I have enjoyed golf these last four years."
The Girls' Golf Team was at home again Monday, Sept. 14.