SLHS students are ready for Summer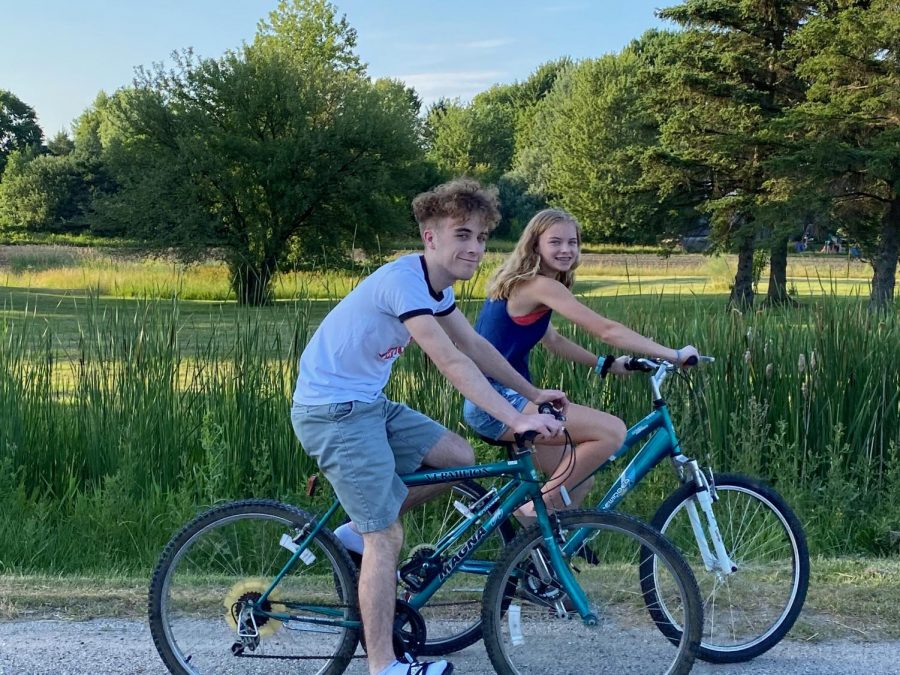 With school over June 4 and the stay at home order being lifted June 8, summer has officially arrived. The summer becomes a time for people to explore different opportunities, whether that is finding a new job or playing sports.
For many people, they are now given the chance to train for their next sport. During this time, a lot of college camps go on with high attendance of people from different schools. This helps add diversity to a player's game and helps the player pick up on other skills.
Cade Pestrue said, "If there are camps going on this year, I definitely plan on going to a couple. It will help me keep me in shape and ready for the next season. I hope my teammates will go to a few so we can all get better together."
For farmers, they have a busy schedule ahead of them. They are constantly working in the summer getting the fields ready for a successful fall harvest. This is normally the time when they just get done rolling the fields and start planting. There are a few students who have been picking stones and helping feed the planter lately.
Sam Bebow said, "This time of year can be pretty boring. I'm usually working quite a bit, so I miss out on a bit of fun that my friends are having. I am fine with it though since I'm helping out on the family farm."
Summer also can be a time for students to explore their hobbies. Students are able to find something they enjoy and participate in it. For some, it might be going to the river to fish. Others may be getting a tan going for when they come back to school.
Jordan Lowe said, "Yeah, lately to pass time, I've been fishing a lot. Andrew Shattuck and I have been spending a lot of time trying to catch fish down by the river. We have also gone kayaking down a river. It was very challenging to control the boat, but soon enough it was easy to manage."