Students react to The Last Dance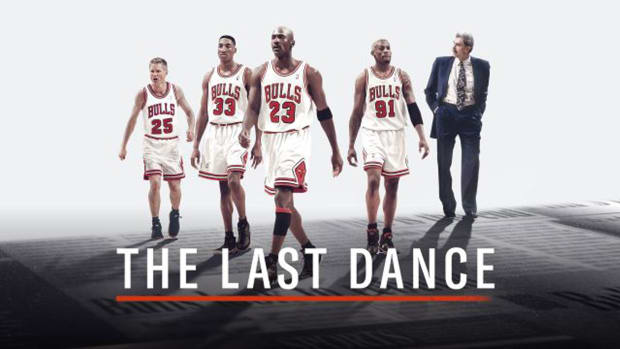 With being stuck inside the house, many people struggle to find something to do. One of the first things that come to mind is what show is out right now. 
ESPN has released a new 10-part documentary series about the untold stories of Michael Jordan and his former teammates titled The Last Dance. As of right now, there have been six total episodes.
Ezekial Abbott said, "Honestly, I look forward to watching each episode. There is nothing else I can do at my house, so whenever I see that it's airing, I pull it up on my TV."  
The Last Dance focuses on the 1997-1998 Chicago Bulls basketball team. After winning the NBA championship two years in a row, Chicago was going for the three-peat. The Bulls were missing a key part of their line-up. The show highlights how they obtained future Hall of Famer, Dennis Rodman. Also, the series shows their struggles with the Detroit Bad Boys and how they were able to battle back from such a competitive team. 
Cade Pestrue said, "The show has many things in it that I didn't know before. I thought it was crazy how Rodman got rebounding down to a science and how hard he hustled on defense." 
Many people speculate that the reason why Michael Jordan came out with the series was due to the rise of LeBron James. After LeBron beat the 73-win team from the Golden State Warriors, having been down 3-1 in the finals, Jordan green-lit the idea of the show The Last Dance. 
Sam Bebow said, "I like the greatest of all-time rivalry between Michael and LeBron. They are two great players, and I respect everything they have done. Although, even after watching a few episodes of the series, I still believe LeBron James is the G.O.A.T."