All American becomes a favorite among SLHS students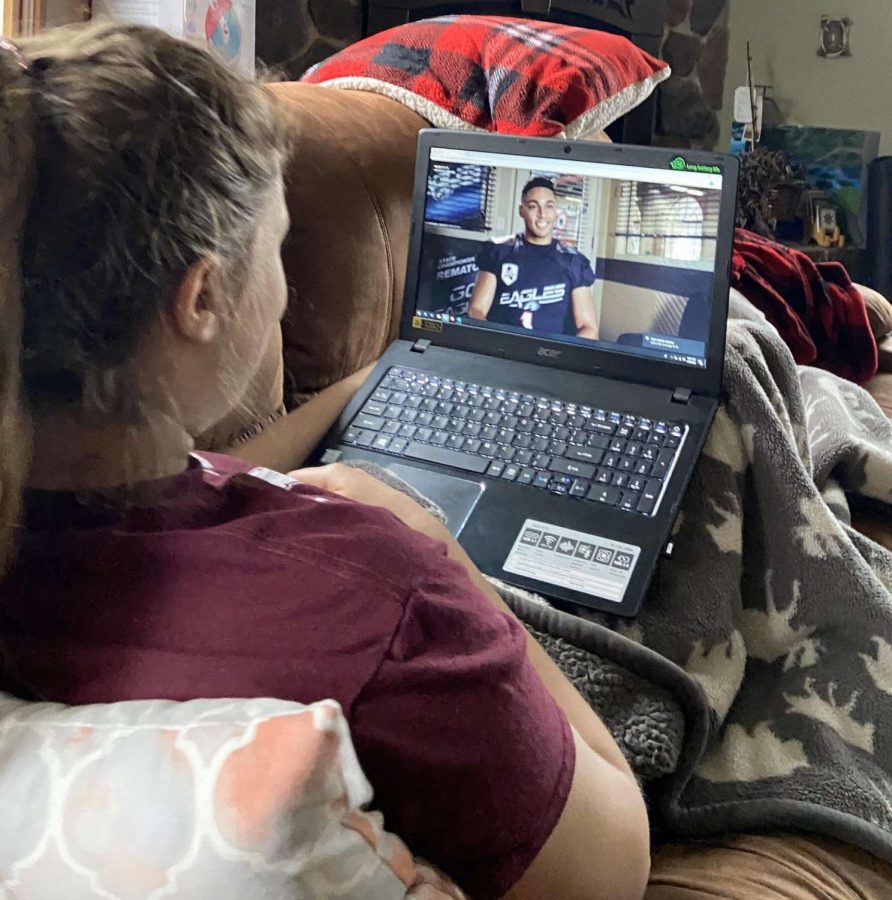 The streaming service Netflix came out with season two of All American, and St. Louis High School has taken a huge interest. Season one of All American first aired on Netflix Oct. 10, 2018, while season two came out Oct. 7, 2019.
Alexandra Pawlitz stated, "When I first saw the summary of All American, I was hesitant on if I wanted to watch it. I trusted my instincts and started watching it. I instantly got hooked on the show and binge-watched it until I finished season two. I have heard reports of a season three being released, and I couldn't be any happier! I love this show, and I highly recommend watching it! It's such a good show!"
All American is based on a true-life story about retired National Football League star Spencer Paysinger. The show is an inspiring family drama about a young, teenage, high school football star who transfers schools to play with one of the best teams in the area. Spencer James, the main character, lives between two homes. He lives with his mother (Grace) and brother (Dillon) on the weekends in Crenshaw, but during the weekdays he stays with his so-called family in Beverly to attend Beverly High. His "family" in Beverly consists of Billy Baker (Head Coach), Laura (Billy's wife), and their son and daughter, Jordan and Olivia Baker. 
Kiersten Francisco states, "At first, it was a show that I didn't expect to like because of the football part. When you actually watch it through, it's a great show with a lot of deeper messages about life, family, and the opportunities sports can bring into your life." Francisco added that her favorite character is Jordan Baker. 
While attending school in Beverly and leaving on the weekends for Crenshaw, Spencer runs into many problems, including his dad who left many years ago. One of the main problems throughout both seasons is the gang violence that Spencer somehow gets involved in one way or another. 
Ashlynn Breen states, "It's really good, and it keeps you entertained!" 
Overall, the show is an emotional roller coaster that can have you laughing and happy one minute and then sad and crying the next. "All American has a total of 1.1 million views making it tied at 227th this season among all primetime broadcast" states the website, adweek. 
Season three of All American will premiere in the fall of 2020.