Boys basketball loses last game to Bullock Creek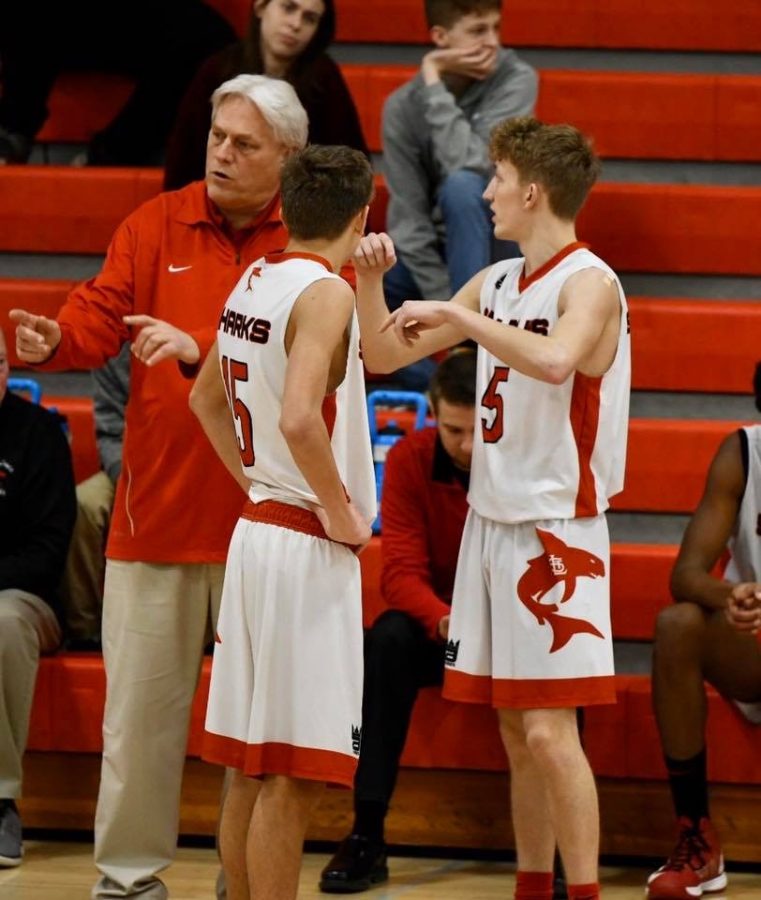 The varsity boys basketball team played against the Bullock Creek Lancers Tuesday, March 3. The Sharks played a tough game that went into overtime, but they lost 41- 48.
Corban Allen stated, "Going into overtime was mentally wearing because we let our lead slip at the end of the fourth. We went into overtime fighting [and] hanging on for the win, but not doing the small things, like boxing out, is what cost us the game. We had a few breakdowns on defense that gave them a slight advantage, and we went 5/15 from the free-throw line which cost us the game."
Avante Taylor added, "I felt like we were not very disciplined at the end of the game. We could have never gone into overtime, but we held our ground until the last minute. If we made our free throws throughout the game, it wouldn't have been close."
This was the last game for the varsity boys in the regular season. Cade Pestrue led the team with 12 points. The team will soon be going into the semi-finals of districts.