Poms has been busy with clinic and Guy Girl routine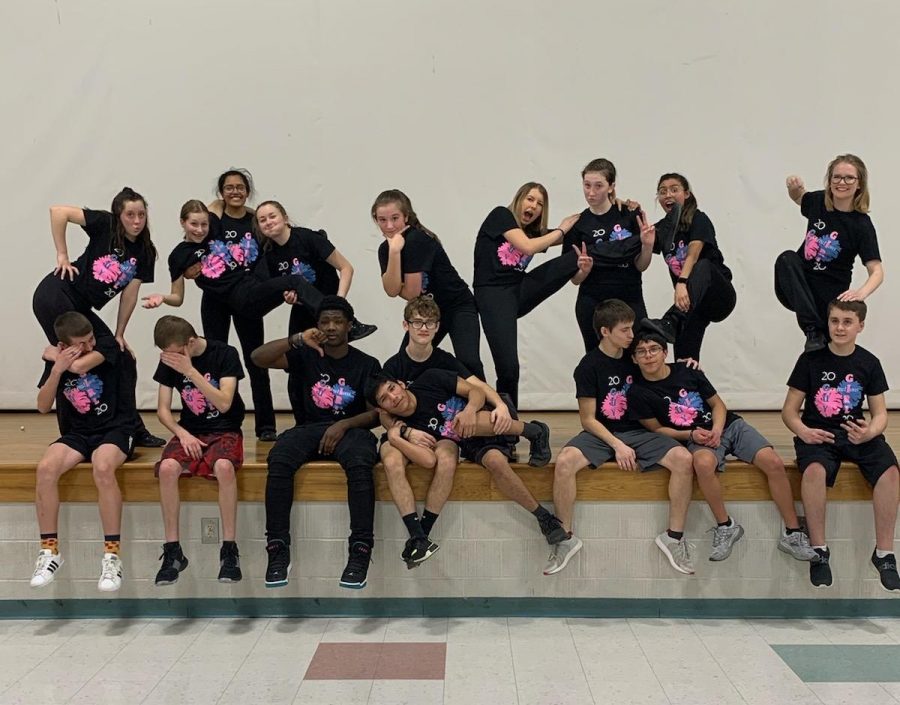 The St. Louis varsity pom pon team held a pom clinic for kids grades kindergarten through eighth grade. The poms team performed with the younger kids Feb. 25. The poms team also performed Guy Girl Feb. 28. Both performances were during halftime of the varsity boys basketball games.
The poms ran a three hour practice Feb. 22, for the pom clinic fundraiser. The first hour of the practice, the members taught the kids a routine to the song "I Just Can't Wait To Be King," from the movie The Lion King. The team then had snack time for an hour and also played games. The last hour was practice until everyone got the routine. 
Autumn Bradbury stated, "The best part of performing the clinic was seeing the smiles that filled the parents' faces when they saw their kids out on the floor having a blast! I don't think anything could top that!"
The varsity poms team also held two-hour practices for a program called Guy Girl. Guy Girl is when each girl from the poms team picks a guy partner and teaches them a fun, silly, and upbeat routine. They held two-hour practices Feb. 24, 26, 27 for Guy Girl. They then performed the seven and a half minute routine to a bunch of mashed-up songs. 
Amiya Garcia added, "Guy Girl went pretty well. Everyone was having a good time and making a fool out of themselves."