Science Olympiad competes at Delta College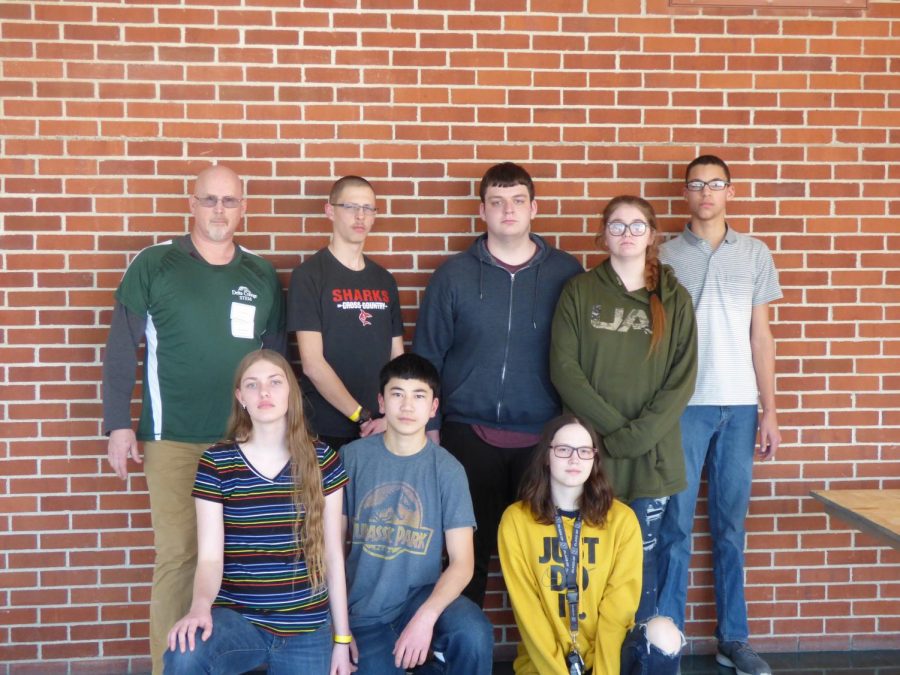 Saint Louis High School students competed at a Science Olympiad event at Delta College Feb. 22. 
Science Olympiad is a competition with a variety of science-based tests. A few examples of these are protein modeling, geologic mapping, ornithology, and forensics. Depending on the event, you work either independently, with two, or up to four people.
The Sharks took second in the small-schools division, losing to Nouvel Catholic Central. There were five small school teams: Carrollton, Fulton, Ithaca, Nouvel, and Saint Louis. 
The team was coached by Mr. Stedman, and he said, "Even though we took second in the small schools, it is still really impressive with four people missing the event, such as Cole Acker, Owen Downs, Rylee Koutz, and Kassie Acker; three of them being upperclassman. This gives me confidence in my younger group, and I hope we can do better when we have everyone participating."   
Students that attended the event were Aaron Bowerman, Demetrius Alspaugh, Dawson Brundage, Alex Baxter, Faith Owen, and Jaszmin Harbor. 
Bowerman said, "The event was super fun. Even though no one placed individually, we are a really young team and have a promising future." Bowerman participated in geologic mapping, protein modeling, and circuit lab.