FFA holds spirit week with dress-up days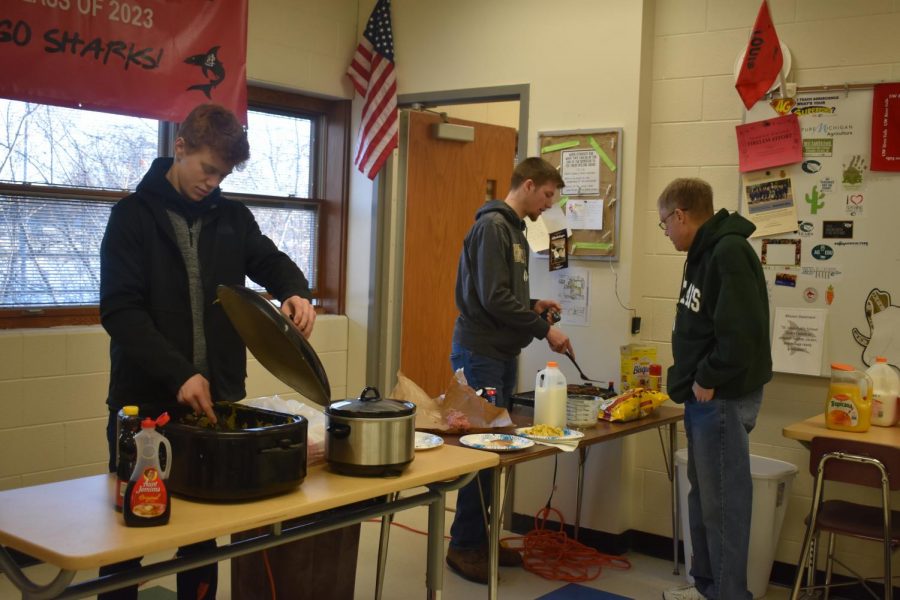 St. Louis High School participated in a week of dressing up for FFA. Unfortunately, SLHS missed the first two days of the week because of President's Day and a snow day. However, that didn't stop SLHS; they still went all out and put on their best school spirit. This year SLHS celebrated FFA Week with fun spirit days. These days were Wednesday: YEE-YEE vs. Lumberjack day, Thursday: Barn/chore clothes day, and Friday: FFA apparel. Both students and teachers participated in FFA spirit week. There was also a game night on Wednesday night. This night FFA members got together and had snacks, music, great conversations, and played many different games. 
Mr. Bernia stated, "My favorite day is FFA Apparel because it allows our students to show off their FFA Pride." He hopes everyone involved enjoyed it and had a fun time dressing up. Mr. Bernia thinks that Ms. BG was clearly the winner for going all out on Thursday for Barn/chore day. He believes this week was a great week for bonding with FFA members and brought a lot of laughs. Mr. Bernia wishes every week was spirit week. He also believes that the game night was a great opportunity to build relationships. Mr. Bernia stated, "This was a great time to see the bonds of friendship forming between FFA Members. I truly feel this united FFA members and made them feel like a part of something bigger.  I feel blessed as a teacher to get to work with amazing students!" 
Another staff member that participated in spirit week was Mr. Landis. Mr. Landis' favorite day was Lumberjack Vs. YEE YEE day. Mr. Landis stated, "I always like supporting school organization, and this was a fun way to do that." He believes this was a fun way of bonding and seeing everyone participate.