Shark basketball drops game to Valley Lutheran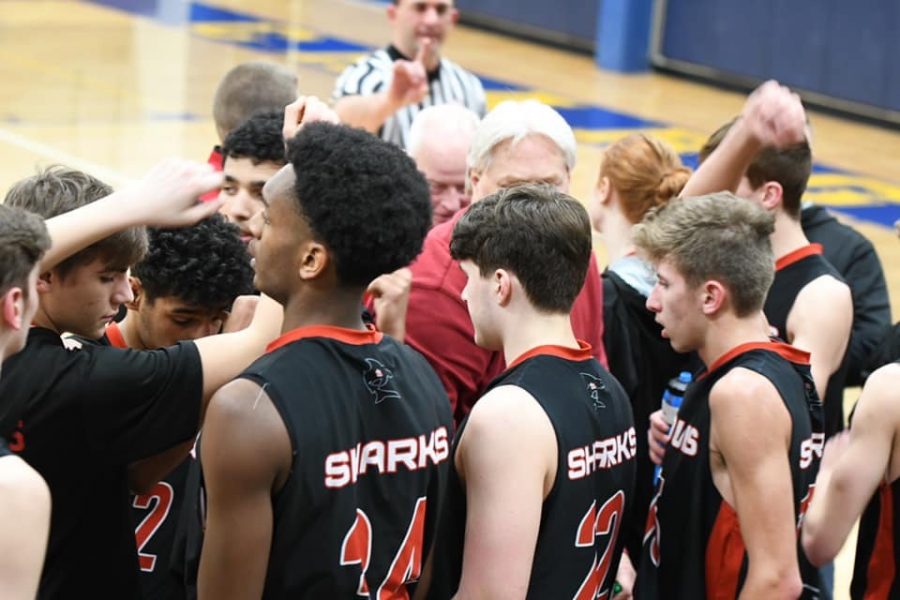 The varsity boys basketball team competed against the Valley Lutheran Chargers Feb. 2. The Sharks were keeping up with the Chargers until the last quarter but lost 52-61.  
Avante Taylor stated, "I thought we could have done a better job on defense. We would have secured the win if we didn't get into foul trouble."
Cade Pestrue added, "It was a good game, but we didn't shut down their big man, and he got almost every rebound during the final moments of the game which led to us not having enough possessions to come back."
Pestrue led in scoring with 26 points on 8-14 shooting, including seven made three-pointers. Noah Prestage led in assists with three, and Corban Allen grabbed eight rebounds to lead the Sharks.
Friday night's game was a re-match because the Sharks had gone against the Chargers earlier in the season. The varsity boys basketball team played again Feb. 25, against Nouvel Catholic Central at home and lost 40-55.