Girls basketball plays St. Charles at home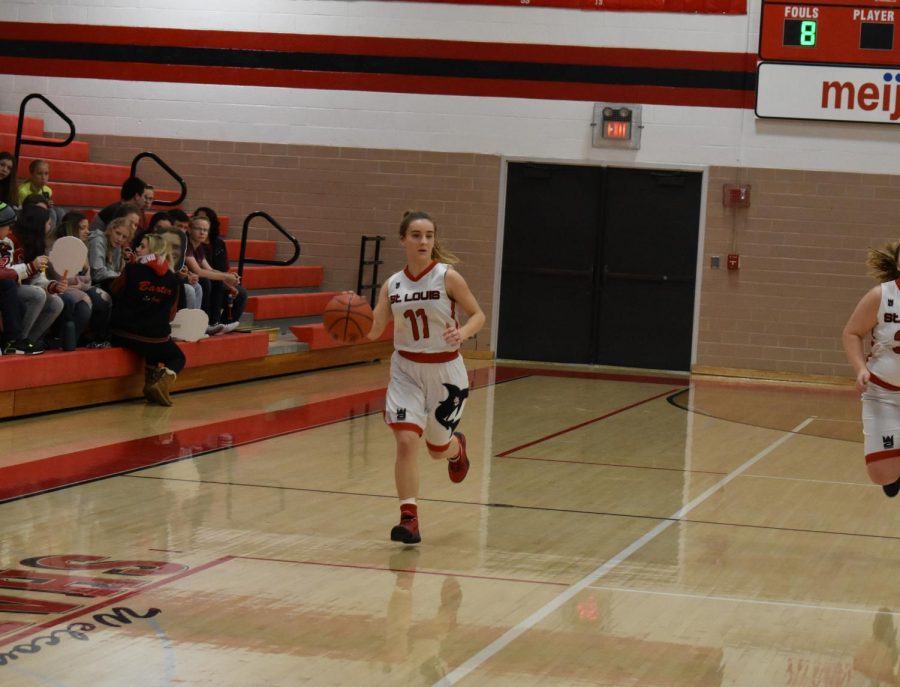 The St. Louis girls basketball team competed against the St. Charles Bulldogs at the Shark Tank Feb. 18. The girls tried their hardest but eventually lost to the Bulldogs with the final score being 47-29.
Joslynn Clark is currently the starting point guard for the team. She commented, "I feel like the team was trying their hardest but didn't start playing to their full potential until the third quarter. It was a very fun game to be a part of, and we love the competition."
The girls struggled throughout the entire first half putting up very little points. Natalia Garza said, "It was a fun game to play, and the bench really helped out a lot with their attitude. Unfortunately, the game ended in a loss. Towards the end, we started coming together as a team and tried out best. Overall, the team worked very hard on and off the bench."
The varsity girls competed again away at Valley Lutheran on Friday, Feb. 21. The team lost another game against Valley Lutheran with a score of 67-39.