Science Olympiad competes at Frankenmuth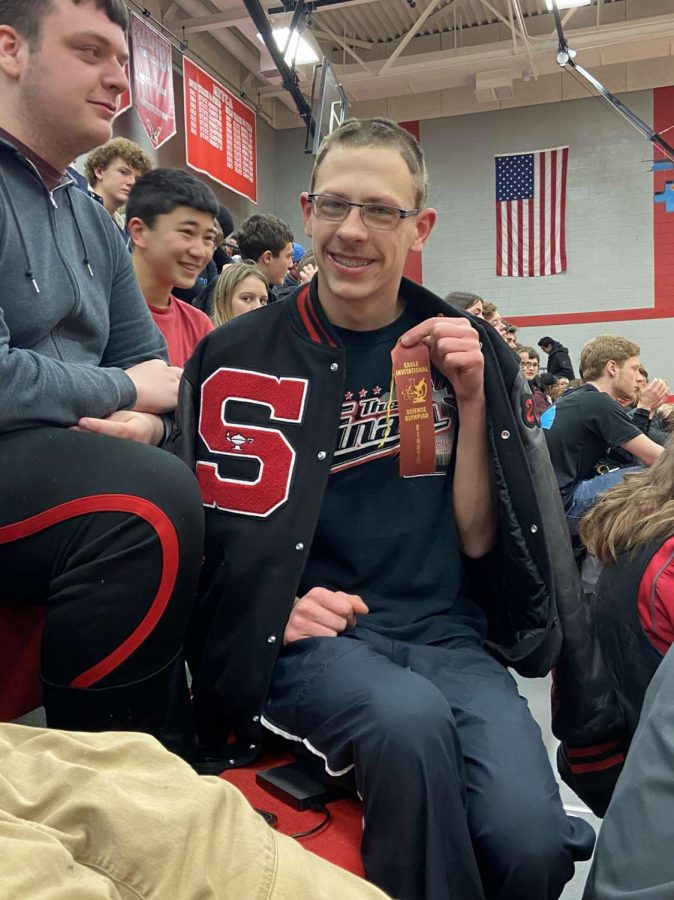 The St. Louis High School Science Olympiad went to Frankenmuth High School Feb. 8, to compete in one or more of these events: Life Science, Chemistry, Physics, Earth Science, and Engineering. The events required participants to take a written test, conduct an experiment, build a device to complete some task, or any combination of these. Mr. Stedman explained, "It is similar to a track meet in that participants compete in particular events in order to help the team overall."  
Science Olympiad is a national organization that is dedicated to improving the quality of K-12 science education.
The following students competed last Saturday: Cole Acker, Kassidy Acker, Alex Baxter, Aaron Bowerman, Dawson Brundage, Owen Downs, MJ Kenneth, Rylee Koutz, Faith Owen, and Jasmine Pontius. Mr. Stedman added "Aaron Bowerman was recognized for placing eighth overall in Geologic Mapping."
Jasmine Pontius, a junior in Science Olympiad, stated, "I always have a good time competing and meeting interesting people.  Every time I go, I learn something that I didn't know before."  
Science Olympiad is looking forward to competing in the regional tournament at Delta College Feb. 22.