Drama club announces this year's performance, auditions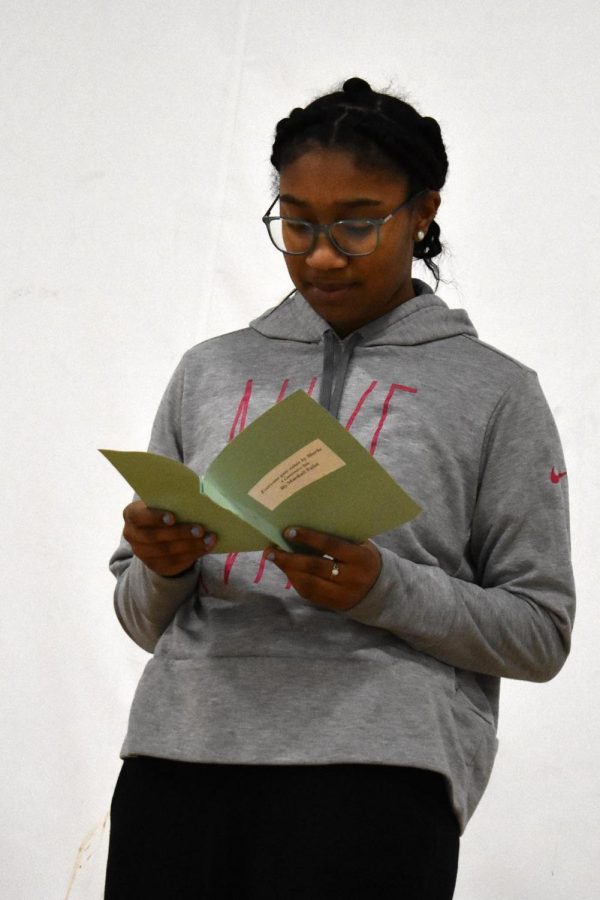 After nearly 20 years, drama club was brought back to St. Louis High School last spring. The people who made this happen were Jordan Miller and Courtney Wood. 
The play the drama club will be performing this year is Everyone Gets Eaten by Sharks: A Cautionary Tale by Marshall Pailet. This play is about how everyone will eventually be eaten by sharks. However, people can postpone getting eaten by joining Adventure Dan on a tour through shark-infested scenarios trying to avoid them, such as kayaking with meat paddles, night-swimming after prom, or genetically engineering sharks for science. This play is a comedy because of its dry humor. Wood states, "I hope that this play will resonate with most people. It is definitely a drier comedy style than last year's play, but the humor comes from the campy production value. I think that if you are a fan of Monty Python, Napoleon Dynamite, or deadpan jokes/ or memes, then this play will be right up your alley!"
Auditions to be a part of the play are Feb. 11, and 12, from 4:30- 6:30 p.m. Then callbacks will be Feb. 13, at the same times as the days before. Auditions will take place at T.S. Nurnberger Middle School in Room 100. There will be a sign-up sheet available in the office, and there will be more informational sheets in the office with a calendar providing all the dates regarding rehearsals and showing dates. Before signing up, make sure to have the time to become a part of the play. If there is a date that won't work, inform Mrs. Wood beforehand. For the people who participate in track and field, this will be no problem because only a couple of the meets interfere with drama club.  
Wood is very excited about this year's drama club. Wood has been involved with theater and plays most of her life, and it was part of her college major. She believes the best part of watching any show is seeing the bonding experience and creating a long-last friendship between everyone. Wood stated, "I think that kids are excited to have this new opportunity to be involved at SLHS, and drama club gives them a creative outlet to express themselves." 
One freshman who is going to audition is Mikayla Haag. Haag is nervous to audition because of stage fright, but she hopes that drama club will help her overcome this fear.  Haag is also excited to make new bonds with people and to become more social. She stated, "I believe the best part will be connecting with others you didn't expect to connect with and trying something new."
Another freshman who is going to audition for Everybody Gets Eaten by Sharks is Brooklynn Elsea. She is a little nervous to audition but has been to a lot of auditions in her life, so she knows how to overcome the nerves and do her best. Elsea is very excited to become apart of the play. She believes that the best part will be rehearsals because of the funny mistakes people will make and how everyone will come together and be like a family. Elsea states, "As I'm in my first year of high school and being in this play, I am extremely excited. This is a great first-year experience! I am looking forward to new people, and showing off my skills and being a part of a school production. My dad was in the drama club here at St. Louis, and it has been a dream of mine to also be apart of the club." 
A senior who is going to audition is Jenna Jewell. Jewell doesn't have to audition since she is going to help out backstage. She is super excited about the drama club because the community you can build with the rest of the cast and crew is irreplaceable. Jewell stated, "This is not my first year in the drama club, and I believe that this year will be very different from last year. From my experience, every time a new director steps in or there are different actors in the play, the group dynamic is very different. I honestly believe that we could redo the play last year with this group of people, and it would look completely different than it did last year." The best part for her is making costumes for a play. She plans on majoring in costume design, so this will help her in the future. She has never really felt the need to act on stage. She has helped others with their lines,  but she is perfectly fine with being backstage and making costumes.