Mike Filipiak to take over as new softball head coach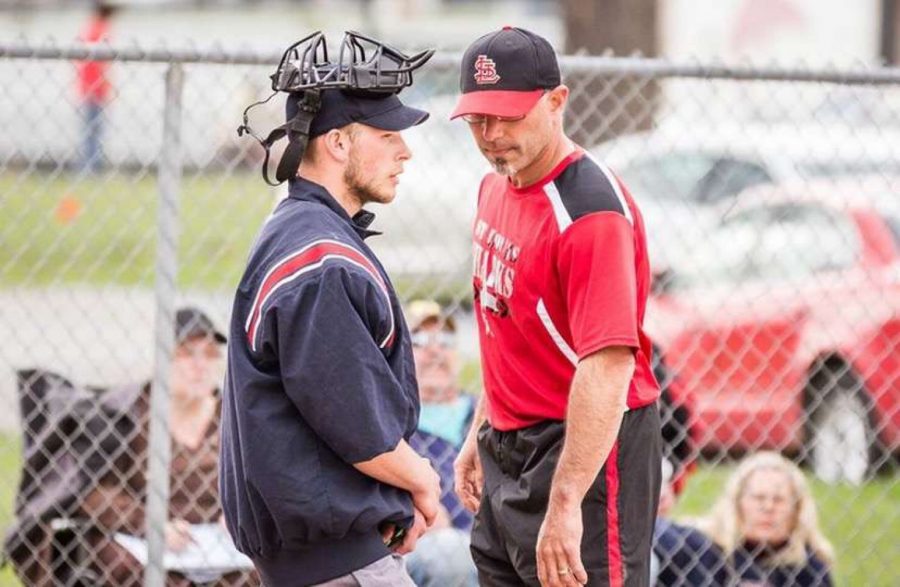 St. Louis softball recently welcomed a new head coach to its roster. Mike Filipiak has been hired as the new head coach and has replaced Robin Hanline.
Filipiak attended high school at Merrill High School. After graduating, he decided to attend college at Ferris State University (FSU). Soon after graduation from FSU, Filipiak started coaching baseball at Breckenridge in 1997 as the assistant coach. Around this time, he married his wife of 22 years, Kari. Together they had two children, Kamrie and Brooklyn Filipiak. Both of Filipiak's children played softball for multiple years as Sharks.
Filipiak has had many previous coaching positions with St. Louis. He has worked as a little league coach, baseball pitching coach, and the head JV softball coach. He said his motivation was, "After having two daughters that were heavily involved in this sport, the opportunity arose to give me a chance to pass on my knowledge and guidance for the future generations by 'teaching the game of life through the sport of softball'."
Kaylyn Collins is currently on the softball team and has been working with Filipiak. Collins stated, "He seems like he wants to get the best of our abilities out and get ready for the upcoming season. There haven't been any scheduled practices, but there have been times scheduled for batting practice in the cafeteria."
Filipiak has a couple of hobbies, including hunting, spending time with his family and friends, camping with his family, woodworking, and cutting wood. Also, Filipiak clearly has a passion for coaching softball and baseball.