Student Council is selling crush pops for Valentine's Day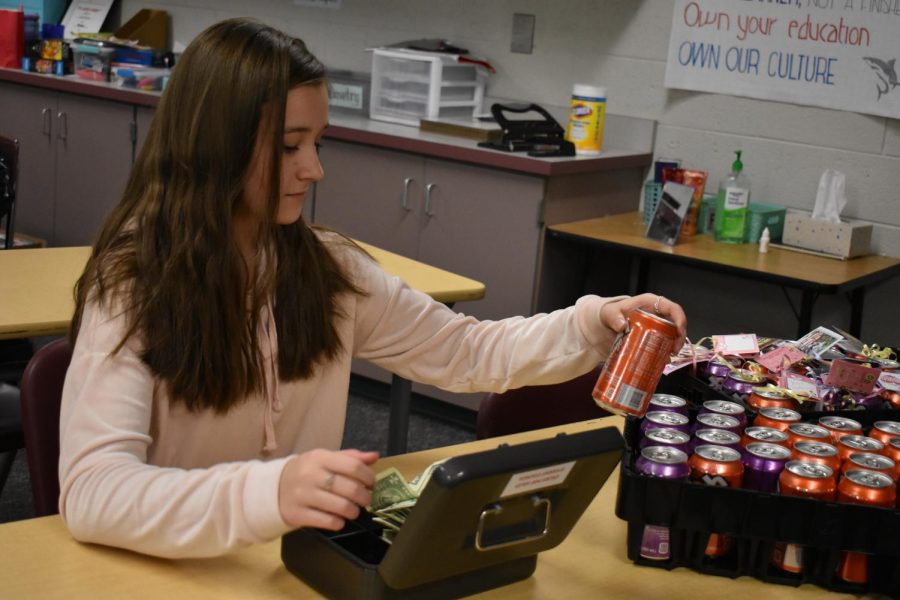 Are you looking for a perfect gift to get your special someone for Valentine's Day? Well lucky for you, Saint Louis High School's Student Council is selling crush pops that will make your special person fizzle inside. 
Allyse March said, "The whole purpose of crush pop sales is to get the student body excited about Valentine's Day while also raising money for student council."
They are being sold outside of Mrs. Everitt's room before school and during lunch. They are only $1.00.  The proceeds go toward the student council to help purchase items, prizes, and food for assemblies and many of the other activities. 
Conner Daniels said, "I kind of hope I get one but not really because I'm not into that stuff. Yes, I did get someone a crush pop." Daniels added that the crush sales are a good way to raise money for student council. 
Kiersten Francisco said, "I did buy crush pops for some people because I think it's a fun way you can give your favorite people a cute gift." Francisco added that the crush pops are really fun for people and a good change for this year.
The Student Council offers two flavors: orange and grape.