Poms places fifth at MPA 2020 Championships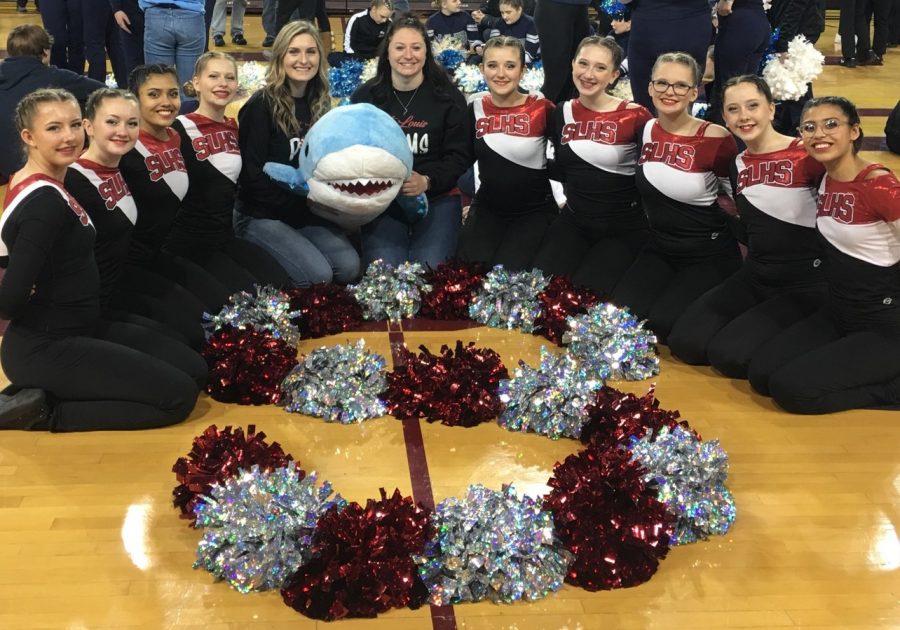 St. Louis varsity poms went to Central Michigan University Feb. 2, 2020, for the Michigan Pom Association 2020 Championships (MPA) and placed fifth out of eight. The competition at MPA was very tough and gave the team a head start for some experience before the Mid American Pom State Competition (MAP). 
Throughout the season, the poms team has grown very close. From inside jokes, to long practices, they're always there for each other. The team is very excited to compete at MAP, but also very sad as they will be performing for the last time with two seniors on the team: Reyna Rojas and Allyse March. 
 March stated, "Yes, I am definitely going to miss poms in general next year. Specifically, I am going to miss all of my amazing teammates who I have grown very close to over the season. I am also going to miss all of the inside jokes we have created and the adrenaline rush I get competing in front of all those people. Participating in poms this year was a decision I am very grateful I decided to make because I have made so many memories and had so many great experiences. I am very excited to come back and watch you guys compete next year though!"
Kiersten Wenzlick, a freshman on the team, added, "I was most nervous for forgetting my next move." Wenzlick also added, "I feel amazing that it's my freshman year and being on a team that will be going to state."
The team will be traveling to Eastern Michigan University to compete at MAP for the State championship Feb. 9, 2020. Their division is scheduled to start at 11:20 a.m. and St. Louis poms will perform first!