All A and B Honor Roll students get rewarded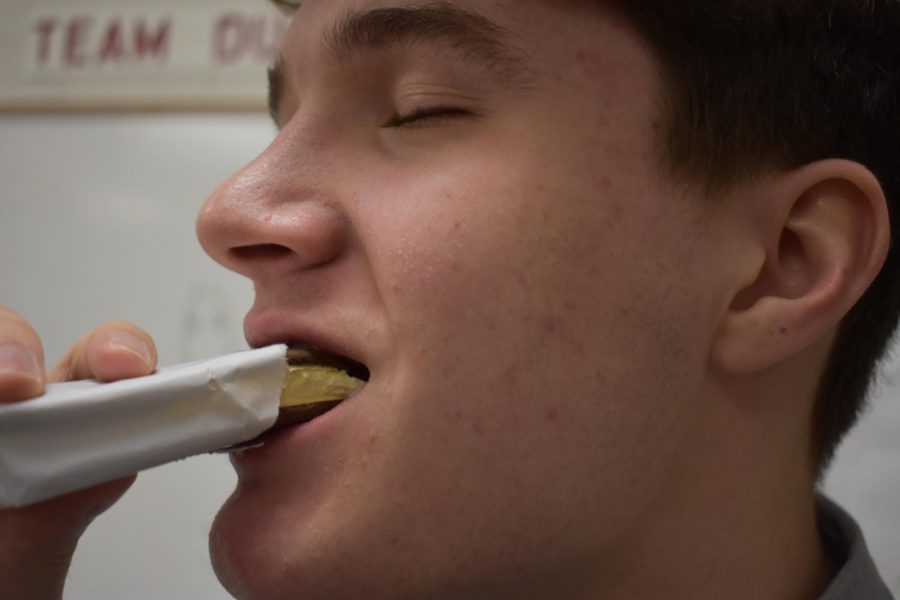 The first semester has officially ended, and that brings the "All A and B Honor Roll." The list was extensive, and so were the rewards. 
For maintaining an "All A" grade-point average, students were rewarded with two slices of either ham or pepperoni pizza from Main Street Pizza. 
For the students maintaining an A/B grade average, they were rewarded an ice cream sandwich. 
When asked if the pizza was worth getting all A's, sophomore Mackenzie Allbee said, "I think it's worth it. I'm not sure how else they could reward us than with some pizza." 
According to the Michigan High School Athletic Association, it lists that 339 students are currently enrolled at SLHS.  Out of those 339, 123, or 36 percent of them made either the A or A/B honor roll. 
Another student, senior Brooklynn Aikens, said, "It was really cool to feel appreciated, and it was a great treat to have on a Friday afternoon," 
Senior Jordan Bissell is content with the reward for maintaining an "All A" grade-point average. He said, "Yeah, I'm okay with what they gave us. Honestly, they didn't need to get us anything in the first place, so I'm happy with getting lunch for it."