BPA moves on to State!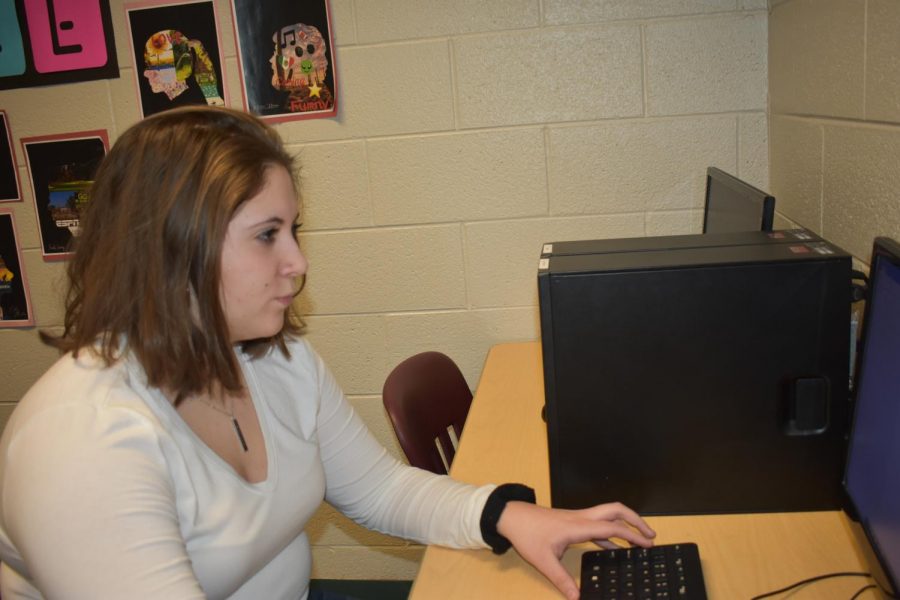 Business Professionals of America (BPA) is a club at St. Louis High School that gives young adults opportunities to learn real-life experiences. Imagine putting in tons of work for a Regional Leadership Competition just to have Michigan's crazy weather rip the chances of going to state away. Well, for St. Louis BPA, that nightmare became a reality. BPA was supposed to travel to Central Michigan University to put all their hard work to the test Jan. 11, but unfortunately it was canceled due to weather conditions.
Allyse March, a member of BPA, gave a detailed explanation of what all happened: "Due to the fact that the Regional Leadership Conference was canceled, people can qualify in different ways depending on the events they are in. If someone is in a pre-submitted event, then they had to turn in either their paper, presentation, resume, etc. a month before the competition, so the judges are going to decide who moves on based on what they have already turned in. If someone is in a test event, then they had the option to take the test at the high school instead of at regionals. A majority of events, however, are in the lottery. This basically means that all of the contestant's names in an event are put in a hat and randomly drawn out to see who moves on. I am most upset that so many events are in the lottery. I know everyone has worked super hard on their events and it is really disappointing to think that they might not be able to move on even though they deserve it. Both of my events involve me presenting slideshows. I now will not be able to present either because regionals was canceled and it is very frustrating. Fingers crossed for the lottery I guess."
On Jan. 28, the results of the State qualifiers were announced. For Presubmitted events, the State qualifiers are Zoe Dickman, Allyse March, Jesse Carlson, and Jennifer Brown. For Open events the State qualifiers are Shadow Little, Alex Baxter, Alex Lawhorne, and Dawson Brundage. For Closed events, the qualifiers are Alex Baxter, Joe Erickson, Walker Aldrich, Craig Bebow, Tristan Miller, Alex Lawhorne, Jordan Bissell, John Mitchell, Mackenzie Allbee, Cameron Peak, Elizabeth VanderHart, and Trevin Robinson. For the people who were drawn for the lottery portion there are: Noah Harry, Breck Hodges, Alli Komperda, Luke Harry, Delaney Hitsman, Kaylyn Collins, Joe Erickson, Alex Lawhorne, Colton Markwell, and Zoe Dickman. 
Alli Komperda, another BPA member, said, "I was so scared that I wouldn't be picked from the lottery to go to state, but now I am really excited to go."
 Mrs. Biehl, one of the advisors for BPA, explained the last category, which is the Torch awards. "The Business Professionals of America Torch Awards Program is designed to promote professionalism and leadership in both career development and personal growth. Students complete activities in the seven Torch categories: Leadership; Service; Cooperation; Knowledge; Friendship; Love, Hope, Faith and Patriotism – then log their activities in an online Torch Résumé." The members who qualified for State are Zoe Dickman, Luke Harry, Noah Harry, Jenna Jewell, Allyse March, and Elizabeth VanderHart.