Wrestling starts TVC competition 2-0; Giles earns 100th win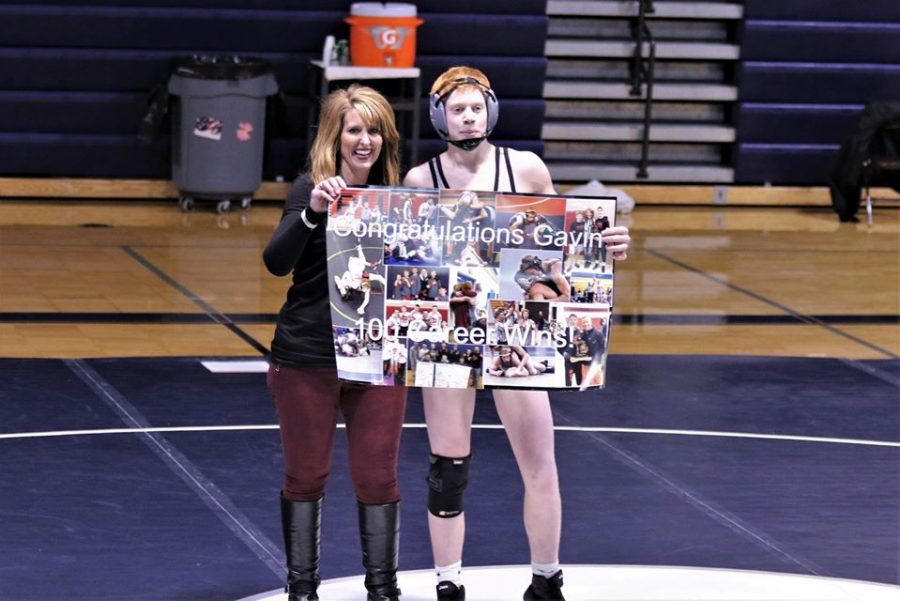 The Sharks traveled to Hemlock for their first TVC meet of the season against Hemlock and Valley Lutheran. The wrestlers won both duals with a score of 63-12 against Hemlock and 66-15 against Valley Lutheran. 
Alex McDonald and Gavin Giles led the team winning both of their matches. Sophomore, Robert Long Terwilliger (00:35), Freshman, Lochlan O'Boyle (00:44), and Senior, Gavin Giles (00:45) had the fastest matches of the day. Sophomore, Alex McDonald (04:22) and, junior, Luke Maxwell (4:39) had the longest matches of the day managing to win and pin for the team. 
McDonald said, "The reason I had the motivation to win my matches was because my mom and the team. Unfortunately, my mom wasn't there to see me win my matches. I wanted to make her proud."
Giles achieved his 100th winWednesday against Hemlock.
Giles said, "It felt pretty great to step off that mat knowing that all my dedication and hard work over the years finally paid off." 
This is Giles' fourth year as a starter on the varsity wrestling team.