SLHS students prepare for semester 1 exams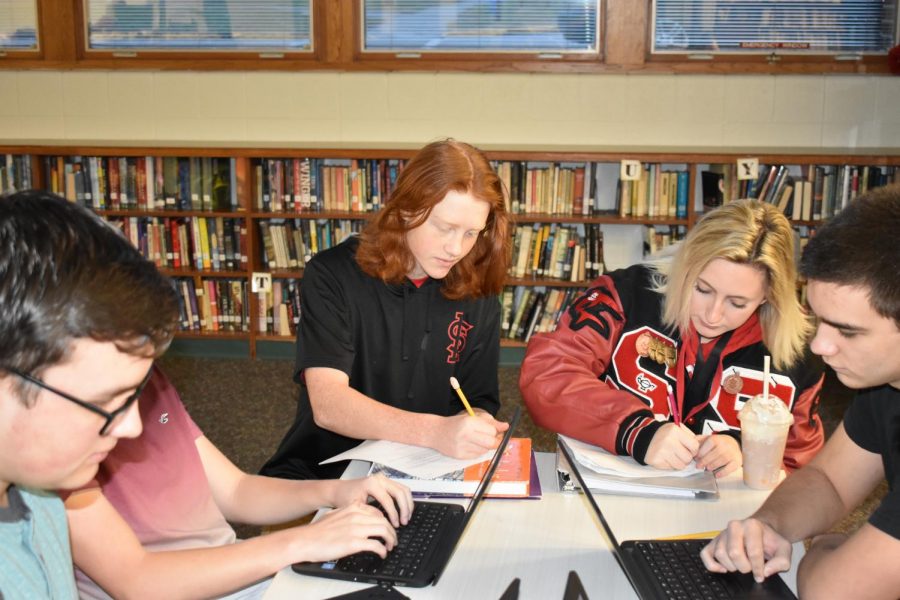 Exams are taking place this week at Saint Louis High School Jan. 16 and Jan. 17. All of the Shark students will be taking these tests.
At the end of each semester, the students take an exam to analyze all the knowledge they obtained over the last 18 weeks of learning from each class. 
Ka'trina Harbor said, "I'm not confident in the upcoming exams. To do better, I am going to study more."    
January 16, Thursday, will be the first day of exams. Thursday students will be attending first, third, fifth, and half of sixth hour. Each class will last approximately two hours. The first half will be for review, and the second will be for taking the actual test. 
January 17, Friday, will be the second day of exams. Students will be attending second, fourth, the second half of the sixth, and seventh hour. 
Kolin Lyon said, "I feel like these exams are going to be difficult, but I have been studying for most of them."
In between each hour, students will have a 10-minute break to stretch and walk around. After that, they will be attending their next class to review and take the exam.
Cameron Peak said, "I feel pretty good about them although the AP classes are going to be a bit rough." 
Chloe' Baxter said, "I feel somewhat confident about the upcoming exams, but I do wish they were before break as I feel like I've lost some needed information."