Varsity boys' basketball open season with a win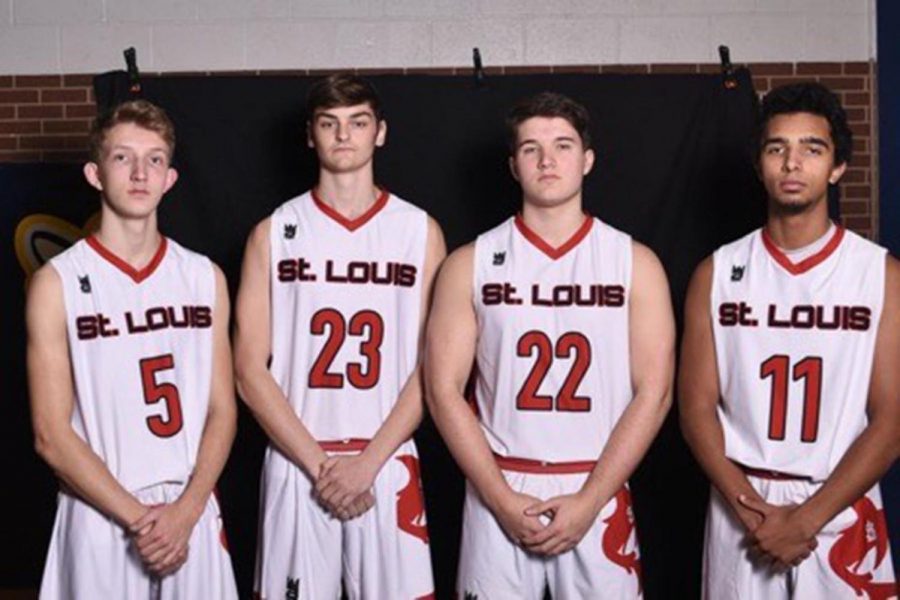 The varsity boys had their season opener against the Breckenridge Huskies Dec. 10. It was close throughout the entire game, but the Sharks grabbed their first win of the season. The final score for the night was 53-47. 
The Sharks did get into foul trouble right away. Junior Trae Garcia had two fouls immediately in the first quarter while coming off the bench. Also, one of the Sharks' forwards got into foul trouble right away, having two fouls in the first quarter. Another problem the Sharks had struggled with the whole game was rebounding. It seemed as if the Sharks didn't know how to box out and get rebounds while letting the Huskies get second chances on offense.  The Sharks also shot 15 for 27 from the free-throw line.
Junior Cade Pestrue had an outstanding game and lead the sharks with 12 points in the first quarter, finishing off the game with 23 points total, at least 15 of the 23 points came from beyond the three-point line. "Our teams' offense was pretty good, it could have been better if we could catch passes," said Pestrue.
 Garcia stated, "Our teams' energy coming off the bench was critical. Whenever someone made a shot we all got up and celebrating as a team. If we don't have that energy off the bench, then the game is pretty boring and the energy is dead." Throughout the game, the Sharks never let the Huskies have the lead and the score was only tied once. Sophomore Joey Good stated, "Overall, it's a great way to start the season. Can't wait for the next game." The Sharks will take on the Carrollton Cavaliers in the Shark Tank Dec. 13.