Both girls' basketball teams open with loss to rival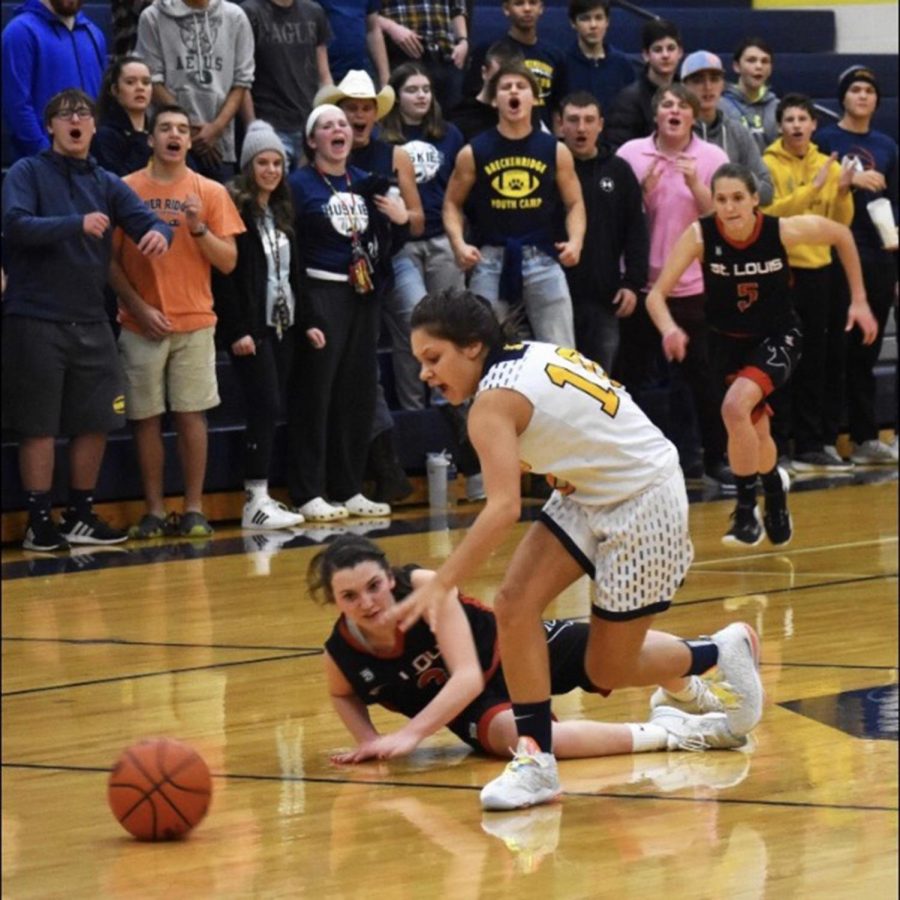 The Lady Sharks played their season-opener game against the Breckenridge Huskies December, 3 on the road. It was an unfortunate way to start the season as both squads suffered devastating losses. Junior Varsity lost 31-15, and the varsity lost 22-39. 
It seemed as if the JV squad couldn't find a rhythm throughout the game as they shot poorly from the field. Sophomore Maude Zolue stated, "It was pretty disappointing to find out that most of our points came off free-throws. At least our free throws aren't bad." 
Most of the problems came from the defensive side of the ball. Throughout the night, the Sharks struggled with most fundamental skills, such as boxing out, rebounding, passing, and shooting. 
Meanwhile, the varsity sharks couldn't find a groove either. Throughout the first two minutes of the first quarter, the Sharks didn't put a single point on the board. Although the team didn't put points on the board, they did put an unfortunate amount of fouls. Junior Skylar Rodriguez stated, "Our defense wasn't really that bad, our main problem is getting shots up and getting into a rhythm on offense."
The JV and varsity Sharks play the Bullock Creek Lancers, Dec 10.