Students react to new streaming service, Disney Plus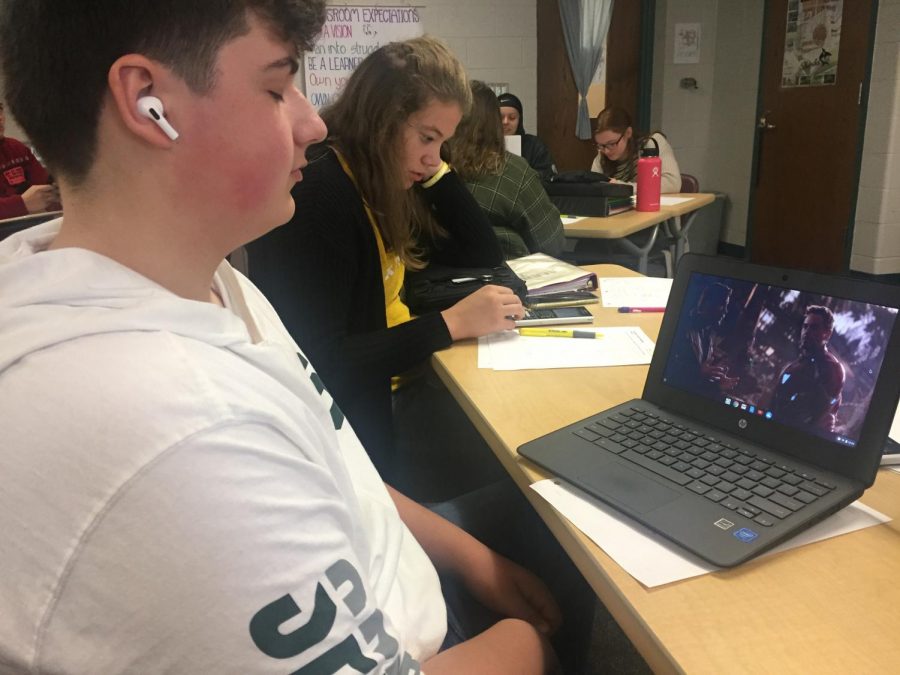 Recently a new streaming device called Disney+ arrived Nov. 12. It was created by The Walt Disney Company. It includes content from Walt Disney Studios, Twentieth Century Fox, Marvel Studios, Pixar, Lucasfilm, National Geographic and more. It offers thousands of TV episodes and hundreds of movies.
Ellie Gager, a subscriber to Disney plus, said, "I really like Disney Plus. It's very similar to Netflix, but I like it more because it has all of the old and new Disney movies and the Disney Channel shows. So far, I've had it a couple of days and it has worked well and has great content."
Verizon customers can get a year free of Disney-branded Visa cards can buy two- and three-year subscriptions for a discount. Disney Plus costs $6.99 per month, or $69.99 per year ($5.83/month). This low price includes hours of entertainment covering many different genres and interests, and best of all, it's all ad-free.
Andrew Taipalus said, "I like Disney Plus a lot. It's just like Netflix and Hulu, but there were a lot of movies and shows that I totally forgot about that are on there that I get to see again. I've only had it for two or three days, but it's definitely worth it. I wouldn't miss out on having everything come back."
There's also an option to buy a bundled package with Hulu and ESPN+, which costs $12.99 per month for all three services. The ad-supported version of Hulu is now $5.99 a month on an individual basis, and ESPN+ is $4.99 a month.