SLHS students, staff enjoy day off!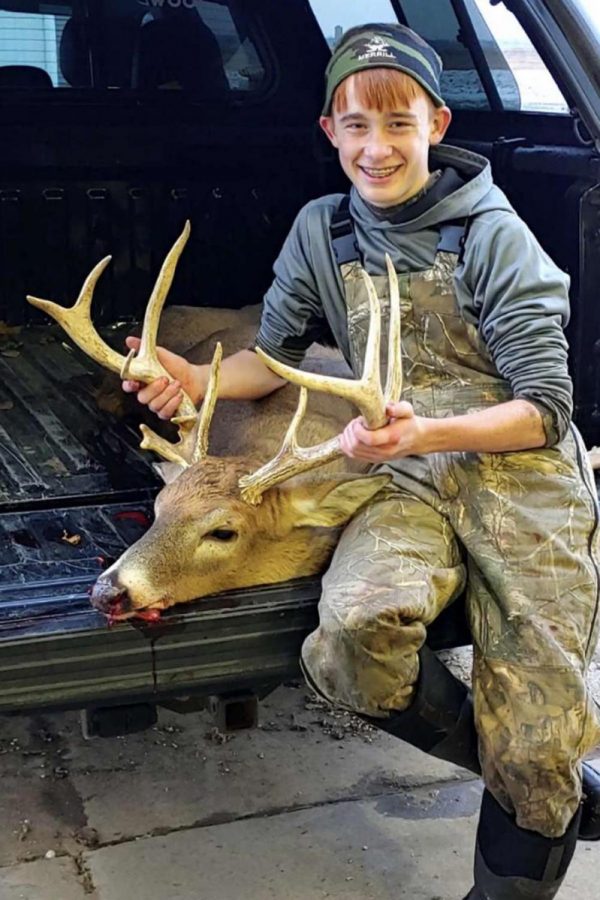 St. Louis High School students and staff took advantage of no school Nov. 15,  for the opening day of firearm season. Staff and students hunted around various Michigan counties hoping to score a nice deer. Many families view opening day as a tradition.
Hunting deer has been around for a very long time dating back 350,000 years. More than 500,000 people in Michigan head out to hunt the elusive whitetail deer annually. About half of those people kill at least one deer. Having a deer license in Michigan started in 1895. Open-arm deer season was established from Nov. 1-25. Legally, now a person can only bag two bucks during all the seasons (archery, firearm, muzzle loader) combined, and the modern-day firearm season runs from Nov. 15- 30.  
One SLHS student, Helena Newton, got up bright and early at 5:45 a.m. to bag a deer. Newton has been hunting since she was five. Newton's favorite part of hunting is waking up early in the morning so she can get to her hunting blind before daybreak. Newton states, "Hunting for me is hanging out with family, having fun, and trying to shoot a big buck." Her goal was to shoot a buck way bigger than the one she got last year.  
Another hunter at SLHS is Lochlan O'Boyle. O'Boyle has been hunting for four years. He believes it is a lot of fun to go hunting. O'Boyle's goal was to get a huge buck this year. His plans were to hunt either in a tree or a blind. O'Boyle was excited to go hunting because he likes to eat the venison. O'Boyle states, "Hunting is an awesome thing to do, and it is really fun to watch the deer move in the woods without realizing you are watching them."  
One staff member, Mr. Caszatt, has been hunting for 30 years. Hunting is getting food for his family. Mr. Caszatt states, "I enjoy being in nature and all the sights, smells, and sounds that go with it.  Those things remind me of my family." Mr. Caszatt's goal while hunting was to reset his soul and spirit. He hunts locally on his uncle's and his neighbor's farm. Typically, he sits in a tree but not all the time.  Mr. Caszatt really enjoys hunting because of the camaraderie and all that goes with it. 
In the end, the SLHS student to harvest the biggest buck was Gabe Komperda with a dandy, non-typical 12-point.