Shark seniors say farewell to Wheeler Field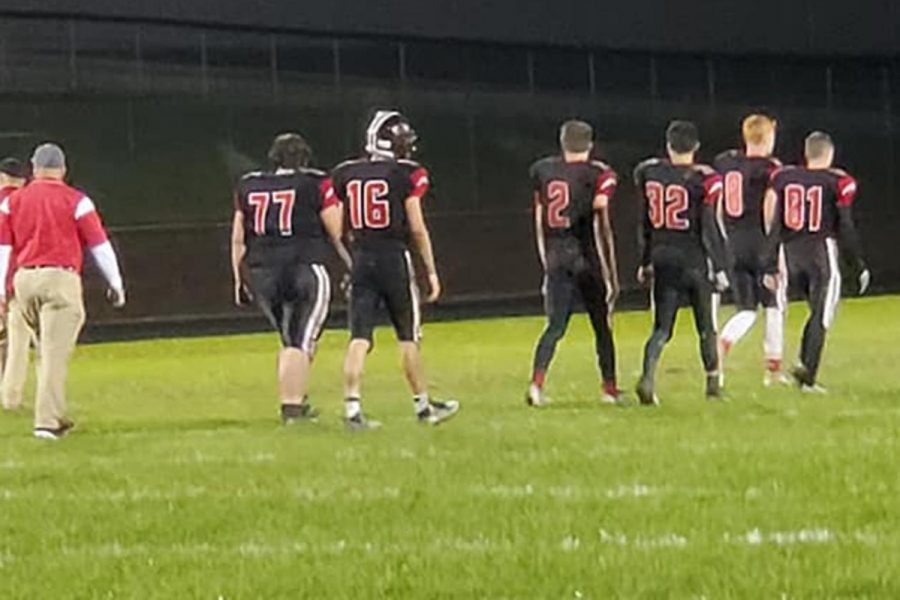 The St. Louis Varsity Sharks invited the Bullock Creek Lancers to Wheeler Field on Oct. 19. The Sharks had a depressing loss as the final score was 41-12. It was the last game of the season on Wheeler Field for the senior class of 2020. The senior squad this year included: Jordan Lowe, Alex "Fig" Newton, Shadow Little, Gavin Giles, Michael Hrabal, and Alex Wonsey. 
According to Newton, "It was upsetting that we lost our last game, but it was fine because I was able to play with teammates that I could call family. The support of the community made it so that my night went tremendously well."
Senior Michael Hrabal, "My last game on Wheeler Field was sad, and it got really emotional towards the end, but with the people I got to play with and with the support of the community, it made my night perfect."
Unfortunately, the Sharks did not have the season that they were hoping for. The Sharks then later played the Breckenridge Huskies October 25 and had a saddening loss of 37-6. This was the last game of the season for the Sharks as they finished their season 2-7. 
After the game, Senior Shadow Little stated, "I just wanted to thank everyone for not giving up this season and thank you for making this year one worth remembering. I wouldn't have wanted to play with anyone else."