Team redemption takes Shark Wars opener!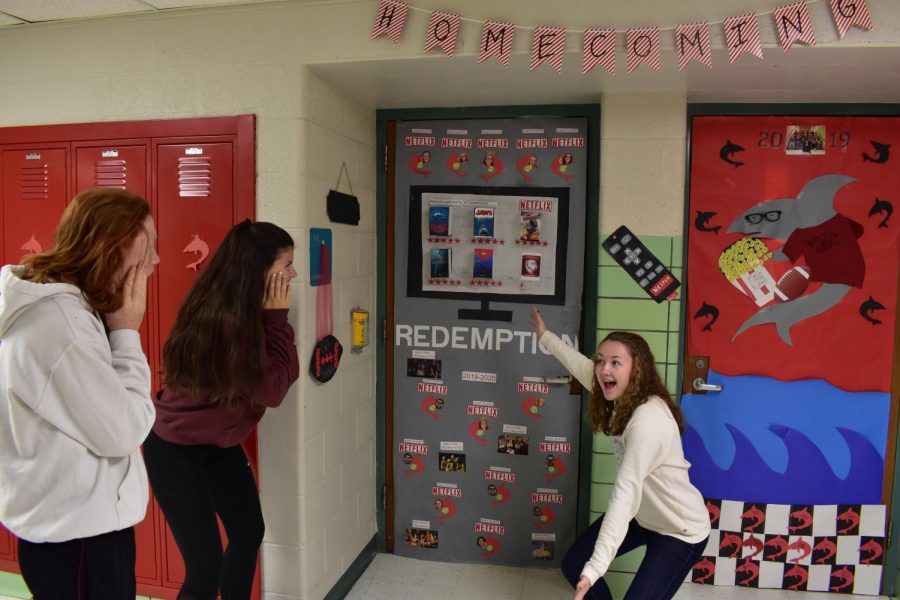 The 2019 Shark Wars kicked off Sept. 26. Shark Wars is a year-round competition, started in 2016-2017, where teachers obtain a roster of students and compete against other advisers for all the glory of first place. In Ms. Nobis's case, they are looking to be the ROTY (rear of the year). The events can range from a group scavenger hunt, basketball shootout, dodgeball tournament, and many more. Mrs. Dubridge won two years in a row, before suffering a loss to Mrs. Biehl's advisory last year. 
Gracelyn Bebow said, "It gives the students something to do rather than homework." She added that her favorite Shark War activity is the tug of war.
To kick off the festivities, students had the annual door decorating competition to go along with homecoming. This is where each advisory competes by decorating their advisor's door following a rubric. This year's theme was Netflix, so teams decorated their doors with a Netflix theme.
In first place was Mrs. Dubridge's class, team Redemption, with a total of 18 points. This put them in first for the Shark Wars competition. In last was Ms. Nobis with a total of eight points. Mrs. Dubridge exclaimed, "I'm proud of my team, and my senior leadership did a good job motivating the younger classmen to do their jobs."