Unlikely weather causes crazy changes in HOCO plan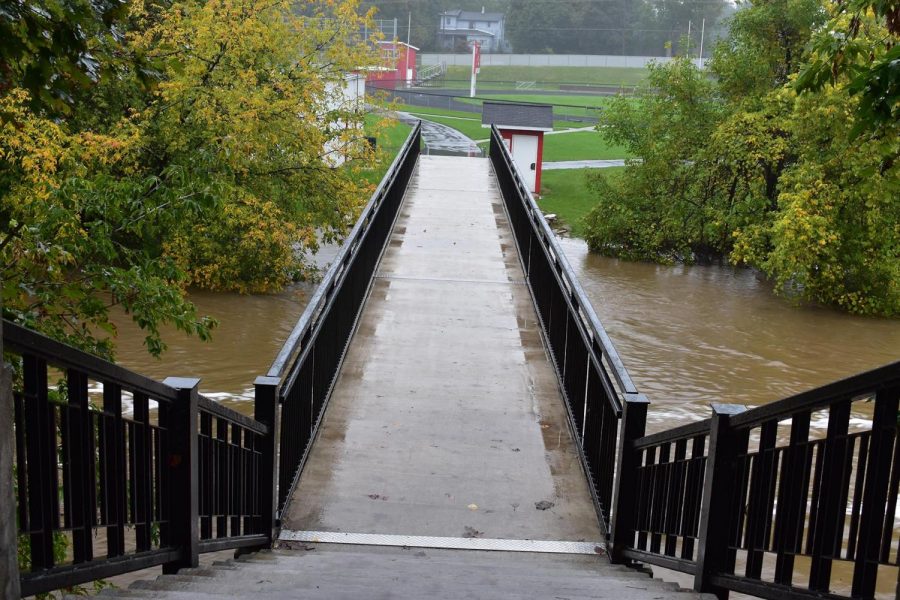 Usually, the week of homecoming is full of celebrating, laughter and appreciating everyone's company. Alumni come to visit friends and family, and the community comes together to watch one of the biggest football games of the school year. This year there was a small factor that has caused a big issue… rain and lots of it.
Starting Friday, Sept. 27, there was a massive storm that caused the St. Louis varsity football game against the Chargers to be rescheduled, for Sept. 28. Ever since then, the rain hasn't stopped. 
The storm also caused the annual powderpuff game to be changed into a dodgeball tourney as an attempt to save Wheeler field for Friday night. As the rain kept coming down, the question became, "Will homecoming be played away?"
Late Thursday afternoon, Oct. 3, Superintendent Jennifer McKittrick stated, "Due to the flooding at the athletic complex the bride and the athletic complex is closed." This decision was made due to the insane amount of water that is flooding the steps coming down the footbridge.  
Junior Ethan Wilson stated, "I think it is kinda crazy for us to have our homecoming game to be away, but I don't think it will affect our homecoming victory."
As a result of the crazy weather, this year's homecoming game was postponed to Oct. 5, at Alma college. Kickoff was at 6 pm.