HOCO week kicks off with a "plan B"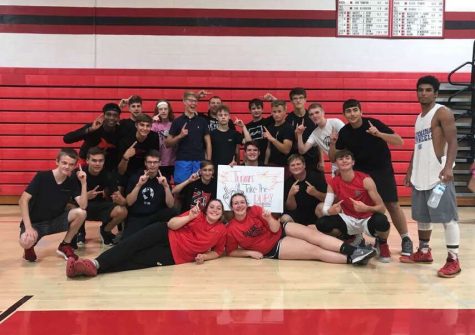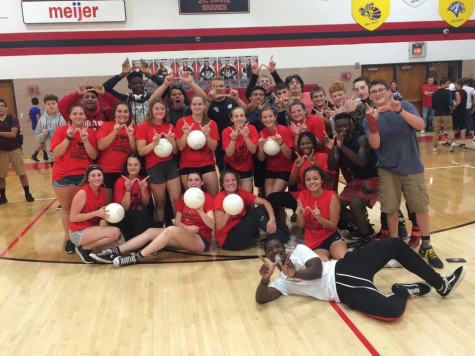 Saint Louis High School kicked off homecoming week with a bang! Monday, Sept. 30, 2019, the girls of each grade signed up to participate in Powderpuff an annual tradition throughout the years. Since the football field was too wet to play football on, they brainstormed the great idea of having a dodgeball tournament. Many girls were upset with the change, but as the night progressed everyone seemed to get involved and were excited to play. With a record of 5-0, the sophomore class took a huge win going undefeated against the seniors, juniors, and freshmen. 
 Saint Louis held the annual Volleybuff game, Tuesday, Oct. 1, 2019. The boys from each grade participated in the game. They were very excited to participate in this homecoming festivity. Each grade battled strongly against each other, but the Juniors came out on top with the win. The juniors went up against the seniors in the championship and defeated them in two sets. 
Freshman, Izabelle Hrabal said, "I was very mad that powder puff was changed to dodge ball. I really didn't want to play dodge ball, but once we actually started playing, it was really fun. But, honestly, we weren't prepared at all." Hrabal added that going into the tournament they didn't have a strategy and that she told her teammates to not get out. Hrabal said, "My favorite part of the tournament was probably me having a comeback and getting almost everyone back in by myself. After the tournament, I felt happy that we still did something and that even though it wasn't powder puff, it was still really fun."
Sophomore, Carter Murphy said, "I believe our team was very ready before the game. We were very hyped and excited to participate and have the ability to play. Our game plan was simple, show up, conquer all that we face, and have fun." Murphy added that his favorite part of the night was being apart of a team with the amazing people he can call his family. Murphy said, "I felt defeated after the tournament because we lost, but I was still very happy that I played and was able to hang out with my friends."