STL is home to a life-changing organization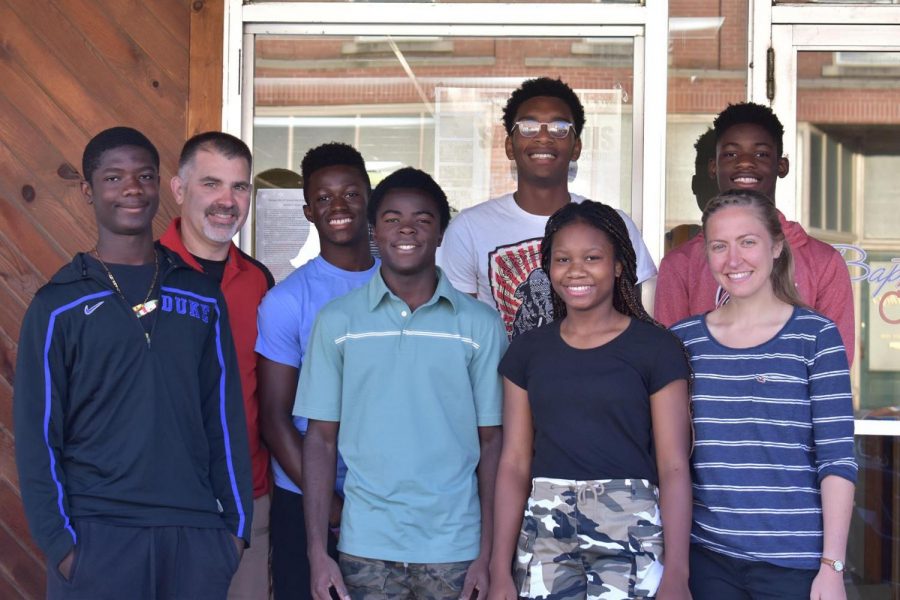 Avante, Taylor
September 26, 2019
All over the world, kids from different backgrounds and cultures are in need of help. There are kids who grow up in really tough situations and are in need of support to get them through those tough times. In St. Louis, Michigan, and all over the world, the Baptist Children's Home has set out to help families. Whether it is help with housing, food, finances, or just acts of love, the BCH is there to help.  
The BCH was originally known as the Baptist Children's Agency and was founded in Michigan's Upper Peninsula in 1952. According to Jeff Oswald, Michigan Director of the BCH, this part of the agency was operating by itself until another Agency in Indiana decided to collaborate with the U.P in 1985. 
Oswald is a well-known representative, and he is a respectable figure in St. Louis, Michigan. He is married to Reyna Oswald, and they began their ministry at the Baptist Children's Home in 1991. They served together as relief house parents (relief parents are the house parents who come in when the full-time parents are on vacation) and full-time house parents for more than 10 years.  Oswald served as an assistant director for several years before becoming the Michigan Director in 2004. 
Oswald has been around for a while. In fact, he stated, "I have served in the ministry for over 25 years, and I have cared for 35 children as a houseparent; total I have been a part of over 50 children's lives." 
There are kids from all over the world who come to this small town.  Just in St. Louis High School, there are eight BCH students from eight different cities and countries. It is different adapting to a smaller town. Oswald states, "It isn't very hard at all but it is stressful.  The community has accepted the kids very well which also helps." St. Louis' high school BCH residents include James McDonald, Alex McDonald, Avante Taylor, Ignatius Jackson, Michael Baysah, Wisdom Zanquo, Maude Zolue, Attah Dryden, and Moses Zolue. Most of them are from completely different states, and some are from different countries. 
Four high school students are from the country of Liberia, and one is from Ghana. Jackson, Dryden,  (Moses) Zolue, (Maude) Zolue, and Wisdom Zanquo are of African descent. Each person immigrated to the United States at different times and coincidentally landed at the BCH. 
Jackson stated, "My family came to America to escape the fear of getting the Ebola virus that was killing everybody. My best friend's mom actually died from it. When we came to America, the struggle didn't end because I wasn't getting a very good education, and my mom couldn't afford to take care of my sister and me. Ever since I've been in the BCH, I have had the opportunity to play sports; being accepted by the community via homecoming 2018- – it was an awesome feeling."
There have been hundreds of kids who have stepped through the BCH, and when they leave, the relationship doesn't end there. Oswald said, "We try to do things that most parents try to do for their children. This includes counseling, financial help, rental help, continuing to learn how to budget, teaching them how to fill out paperwork properly. We have even bailed kids out of jail and picked them up off the side of the road. We still keep in touch with over 20 children that have been through the BCH. We still care for them in some way."
Overseas care is a whole other world, literally. Overseas care started in 1995 in India with a collaboration project with an Indian missionary, Abraham Thomas. Oswald stated, "In India, there is a lot of government hassle, which has caused us to close down six  homes in the last year and a half."
All in all, the BCH changes a lot of people's lives. Zanquo stated, "I feel as though the BCH has changed my life for the good. When I lived in Philadelphia, I didn't feel safe because there was always gang violence. Now living in the BCH, I feel safe, and I know that I have all the tools necessary to have a successful future."